Christmas Craft Day '09, A Success
Posted on December 8th, 2009 by Sharon
I want to start with a huge THANK YOU to everyone who came out to this year's Christmas craft day. I also wanted to thank the many different people and groups who retweeted the message and spread the word.
I'm happy to say that we had more than twenty people come out including a surprise visit from Santa Clause!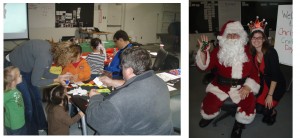 There were supplies to make cards, boxes, paper snowflakes, magnets, snowman poop, styrofoam ornaments, snow globes, gift bags, penguins, partially eaten gingerbread men, and glass ornaments. It was great to see the creativity flow again this year!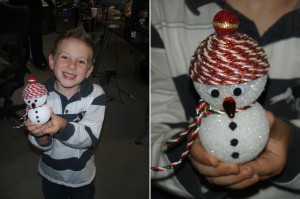 I would love to get some feedback from those of you that attended! What was good? Bad? What did you and/or your kids enjoy? Is there anything you'd change or something you'd miss if it didn't come back? Let me hear it! Good or bad, comment below or follow me on Twitter here.
For those of you interested in donating here is the button one last time. Please use the email sharon [dot] bowerman [at] gmail [dot] com.
Here are a few more pictures from the day: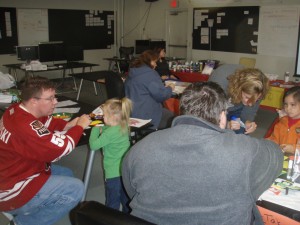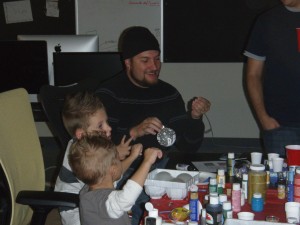 Happy Holidays!