Valdez #14
Posted on January 29th, 2011 by Sharon
Today is my boss' oldest son's birthday. He's a big football fan and turning 14 years old so I made a Chicago Bears jersey just for him. I started with a dark blue shirt form that folds at the shoulders, white cardstock for the numbers and letters, and orange sharpies for the outlines of the white. After I googled what a jersey looked like, I learned that the orange is on either side of the white with very small stripes.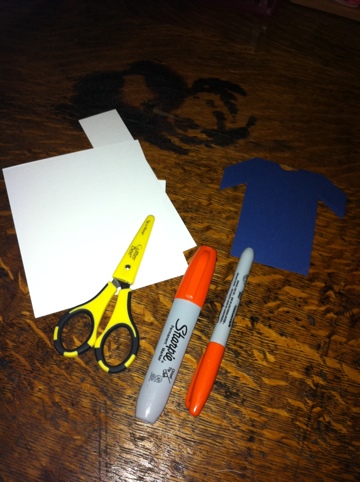 I figured out pretty quickly that hand cutting the letters for the last name would be pretty tricky and time consuming so I grabbed my alphabet stickers to see what I had. The only thing close were some black block letters that I decided to paint white.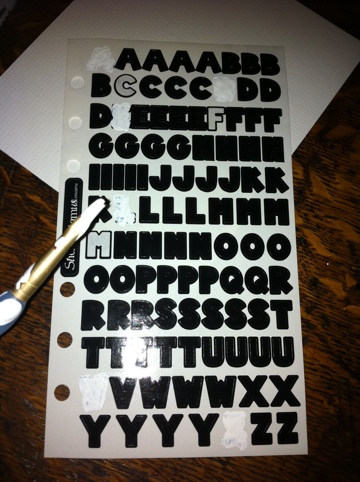 Once I had the paint out, I realized it would be a lot easier to paint directly onto the cardstock. After that everything came together quickly and easily.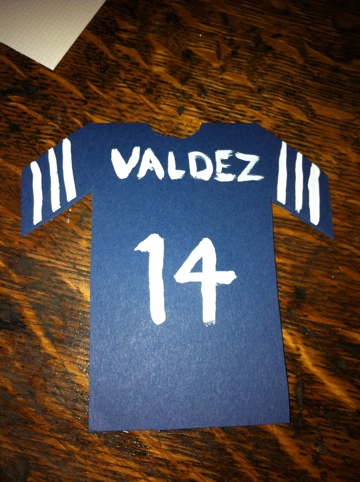 I delivered it to his parents on Thursday, and they both loved it. I hope he does too!