Travel Education
Posted on April 26th, 2011 by Sharon
I've been feeling a great deal of wanderlust lately and have decided to dedicate the rest of this week to travel-themed cards. This first one was made with my young sister-in-law, who hopes to make her first major trip soon, in mind. Check out RachelBowerman.com for details or to donate.
I started by consulting The Little Oxford Dictionary of Quotations that I got from the library a few weeks ago. It has quite a few good ones on travel that you'll see this week. I decided on this one by Francis Bacon for Rachel.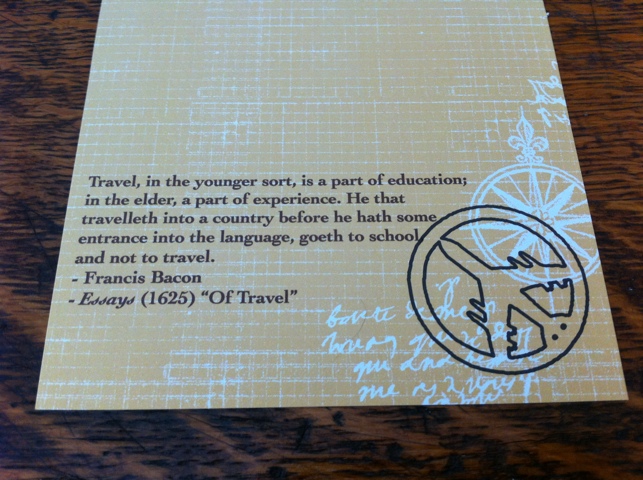 I printed the quote on a 5×7 piece of travel-themed yellow paper and trimmed it down. I made the card from brown cardstock, attached the quote on the outside and a thin piece of ribbon for an extra touch.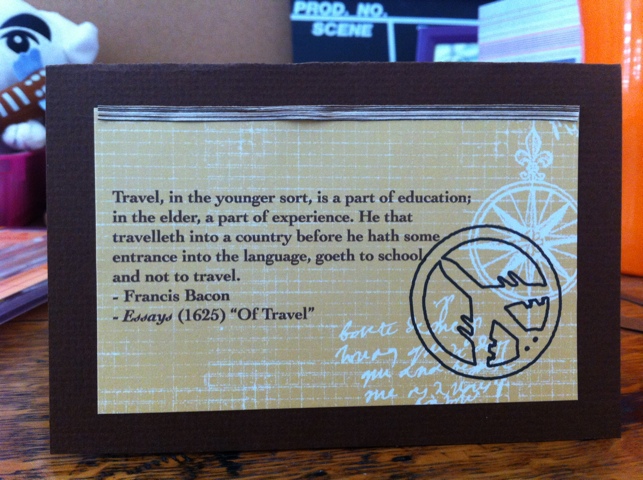 On the inside, I attached the rest of the yellow paper to make writing the message easier.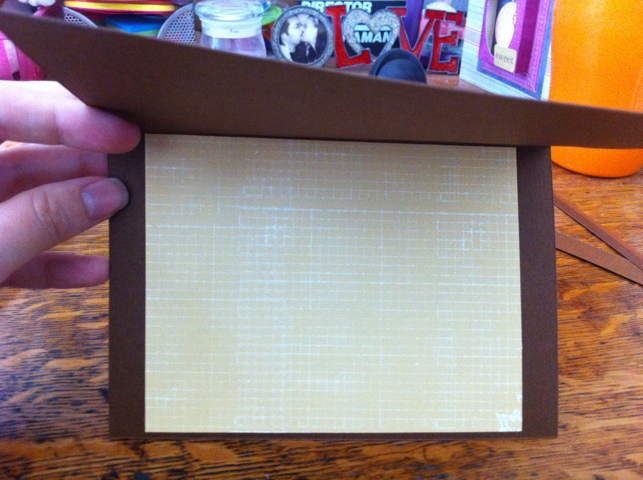 I am taking requests for cards. You can contact me through the website or Etsy.