On my Mind
Posted on March 3rd, 2011 by Sharon
Good morning!
I started this morning by pulling out a bunch of supplies from a set my mother gave me a few years ago. The embellishments don't get much use so I thought it was about time they did. I decided on a chipboard frame, ribbon, and silver flower bookplate. I grabbed a sheet of citrus bazzil basics cardstock and a complementary paisley patterned paper.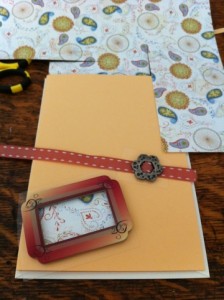 Next, I trimmed down the paisley paper to fit inside the frame and tested my layout.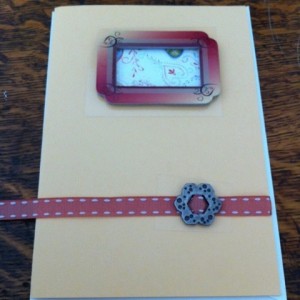 Since the front design is so simple, I figured it would be nice to have a message inside. I grabbed some nice cursive alpha stickers and stuck down "You are on my Mind."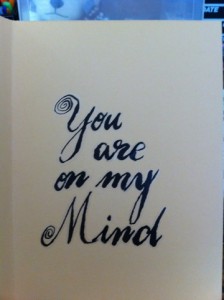 I really like the paisley paper so I decided to finish the inside with a border.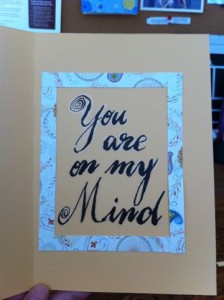 My last step was to stick down the front.