It's Your Birthday
Posted on June 24th, 2011 by Sharon
Today's card is dedicated to my husband whose birthday is tomorrow (6/25). Happy birthday, babe!
I'm continuing to use the Earthtones scrap pack. I spent my time yesterday going through my stash and pulling out everything that coordinates. It made today's card go quickly. Here's my inspiration: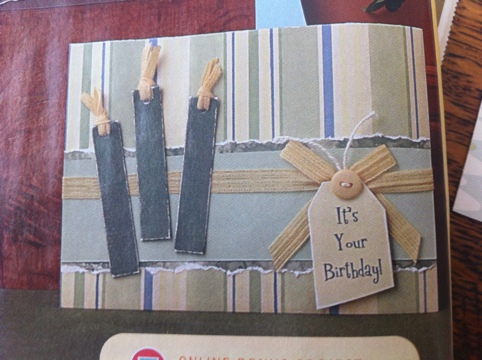 The striped paper looks surprisingly similar.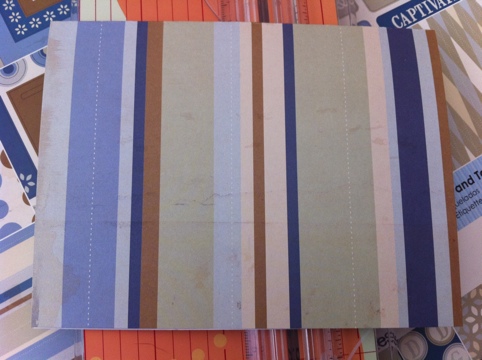 The magazine provides dimensions so this next piece was easy to put together except for the ribbon bow which didn't want to stay tied tightly.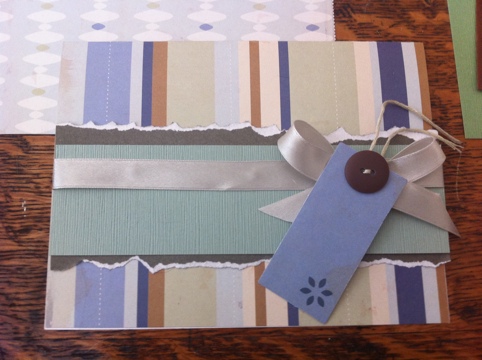 I used these rub ons for the birthday message.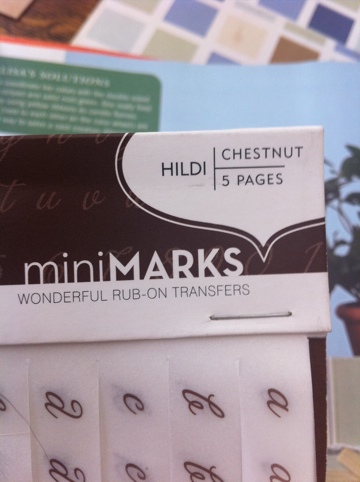 You can buy the final product in my Etsy store.