Happy
Posted on January 23rd, 2011 by Sharon
I'm going to let you guys in on a little pillow talk: my husband and I are very happy and the cause of that happiness is each other. That inspired this card: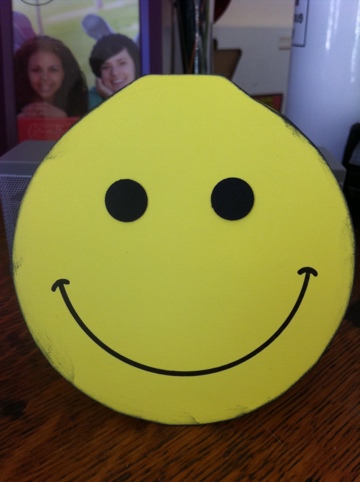 I started with bright yellow paper (Lemon Bazzil basics to be specific), black ink, black markers, and a circle template.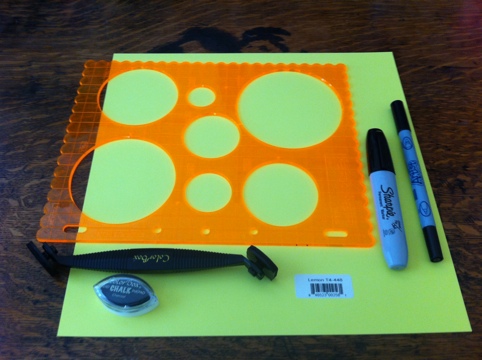 I started with tracing the 4″ circle on one corner of the 12×12 paper and trimmed down the width to be just the right size. I needed to make the length double the circumference so I scored along the top edge, folded the paper over, and trimmed down the length. Next, I cut my circle with the card folded in half but made sure to keep a small part of the folded edge.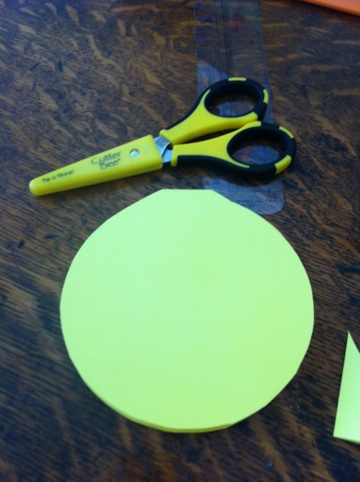 I needed some color next so I inked the edges black and punched a couple of eyes from black cardstock.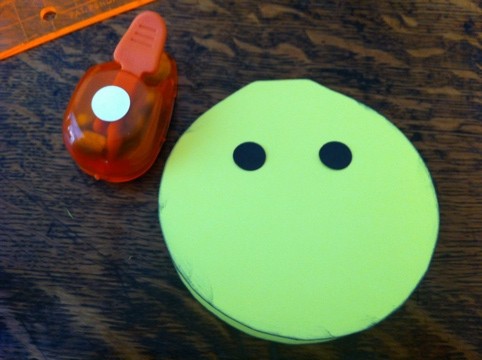 I framed the smiley face with the 3.5″ circle, glued down the eyes, and drew the smile. I was then ready to write.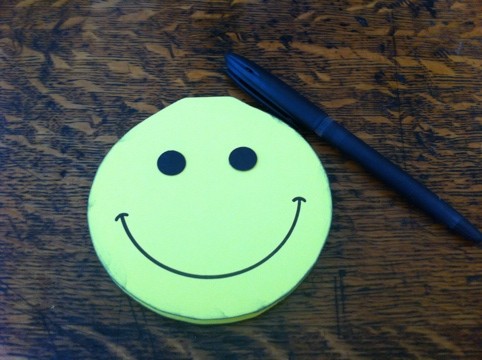 My hubby loved his card and thanked me with lots of hugs and kisses.