Guitar Hero Birthday
Posted on January 22nd, 2011 by Sharon
Sunday was a dear friend's birthday so I felt the need to make a card for him. I met him June of '08 at Gangplank playing guitar hero. We've been friends ever since so I thought a great way to personalize his birthday card would be to create a paper miniature of a guitar hero guitar. Of course, I have one so here's a picture of my inspiration: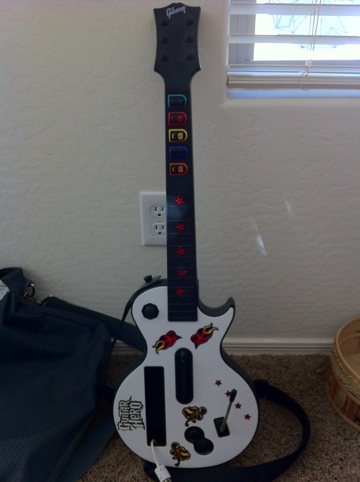 I started by pulling out all the different colors I would need and of course the stickers that came with my guitar hero games.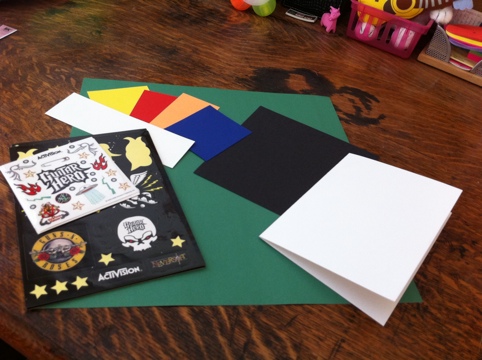 The next thing to do was sketch the guitar shape. I chose to copy the Gibson because the shape was a bit easier and that was the guitar we were playing with two and a half years ago.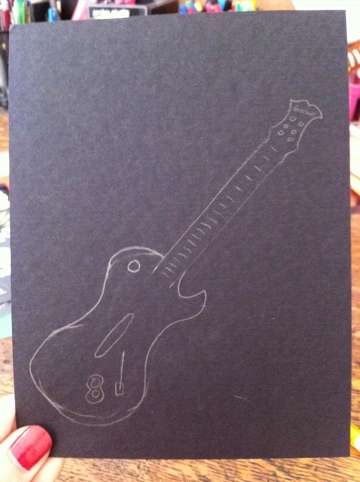 After I was satisfied with my sketch, I very carefully cut it out. I traced the body of the guitar onto white cardstock and trimmed it a bit smaller so there's a tiny bit of a black outline. I then separated the neck from the body. My next step was to cut out the five color buttons for the neck of the guitar. Very sharp scissors and tweezers made the cutting and gluing much easier. Here is all of those steps glued together.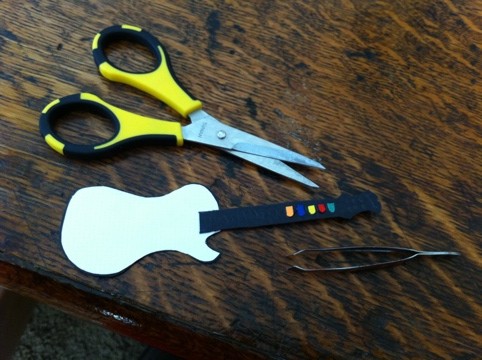 From there, I needed to finish up the guitar's face with all the game buttons and stickers.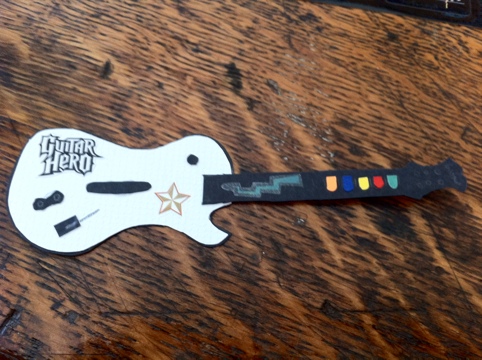 I glued down my paper guitar and chose a fun font from my collection of alphabet stickers for happy birthday. Here's the final product: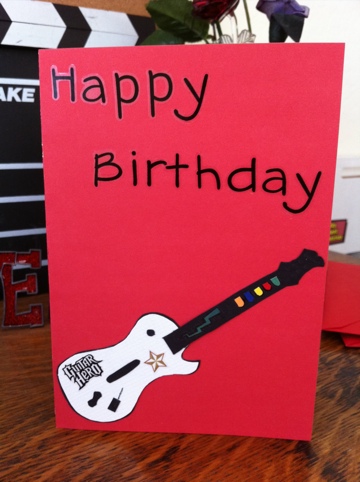 It has been signed, sealed, and delivered and was received with the comment, "Best birthday card. EVER." I'm pretty proud of it myself!