Green Flowers
Posted on February 15th, 2011 by Sharon
Yesterday after my lunch I was near a Michael's so I decided to drop by and see what I could find on clearance. I got really lucky and walked away with a bag full of stuff!
Today's card is brought to you by that little trip and some very pretty, bright green, foil flowers.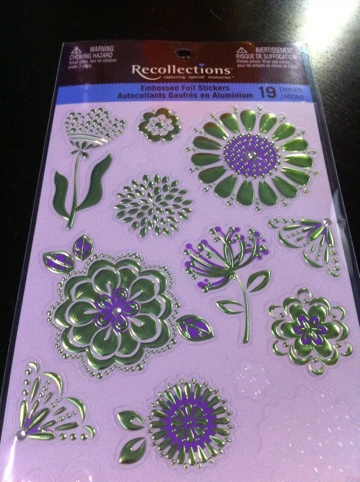 There are purple accents in the flowers which made my cardstock choice very easy. I even had purple cardstock still pulled out from yesterday.
I just decided which stickers to use, made sure they would fit the card and that the card would fit the envelope, trimmed the cardstock, and put down the stickers.
et voilà!