You and Me
Posted on June 28th, 2011 by Sharon
Today's greeting card started out with something different in mind and evolved to a reversible picture frame card.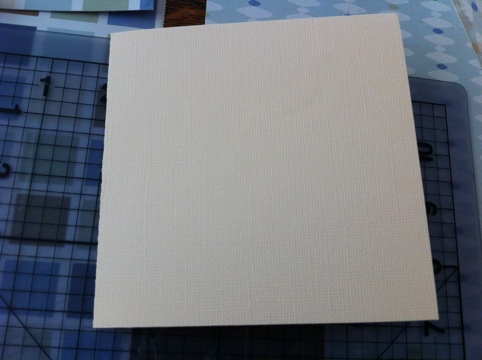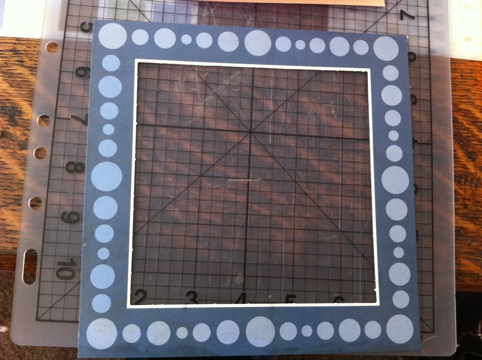 I needed to cut down the square frame to fit the card so the card could fit my envelopes.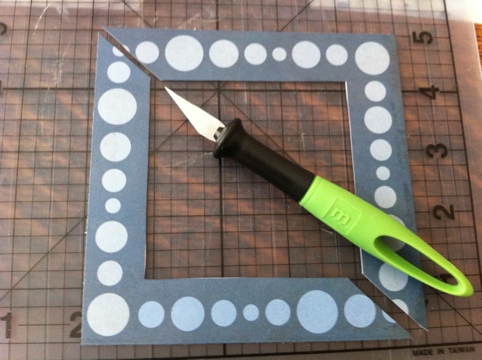 Once I realized the original die cuts I pulled out weren't going to work, I pulled these.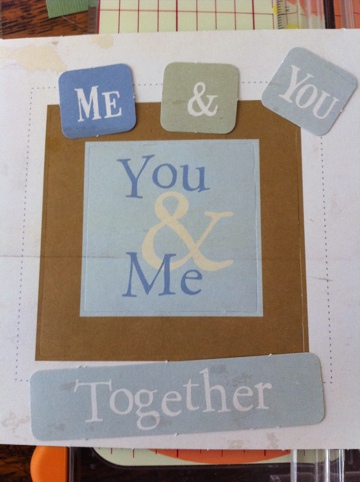 I attached the square "you & me" die cut to the front of the card using clear photo corners. That is when I decided this card would be perfect as a photo frame card.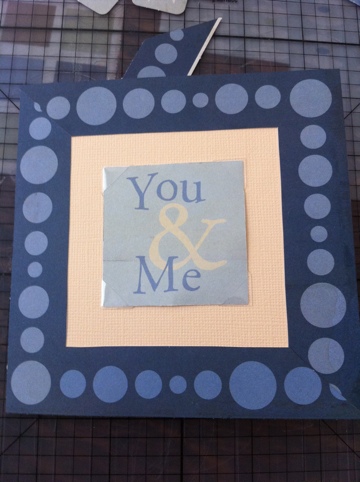 I had a hard time deciding what the inside should look like. Here are the options I considered and asked my hubby to vote on.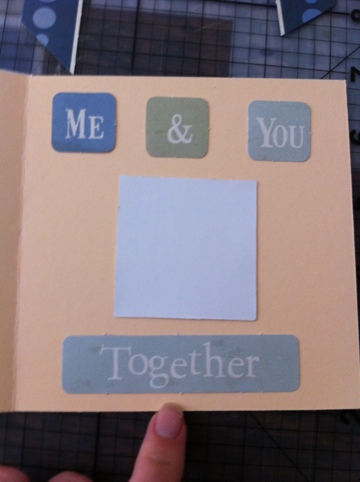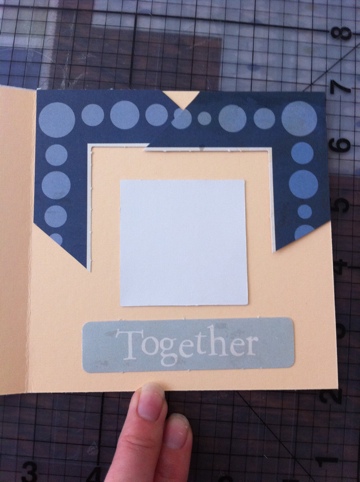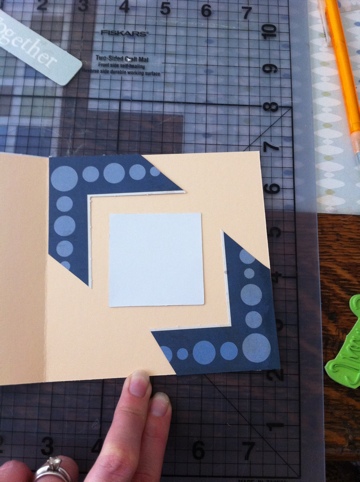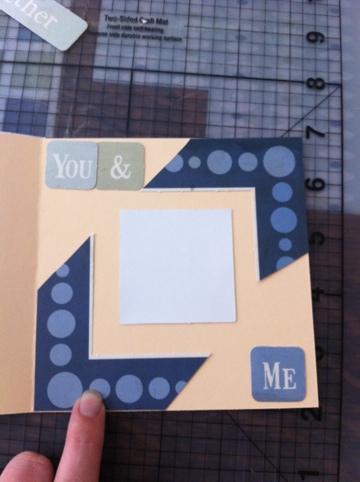 When I told him that the message and picture were to be interchangeable, he thought simple was best. Here's the rest of the frame cut down and glued down along with the mounted photo corners.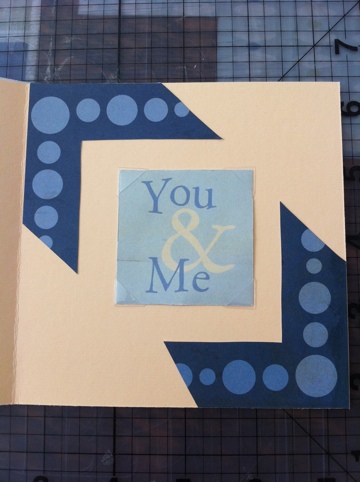 I moved the you & me die cut back to the front and stamped the back. Click You & Me Greeting Card to purchase this picture frame card.