With Sympathy
Posted on January 13th, 2011 by Sharon
A while ago I took a card making class at a local scrapbook store. I was able to finish a couple of the cards in that hour or so we had and have since sent them out. I do have three that have been sitting in my desk and seriously need some TLC so I'll be starting my card-a-day series with those.
With Sympathy
This card has a peach and tan color tone with dandelion elements. "with sympathy" was provided in a nice font for the front of the card. There are multiple layers and brad embellishments. The inside is blank.
Before:
After: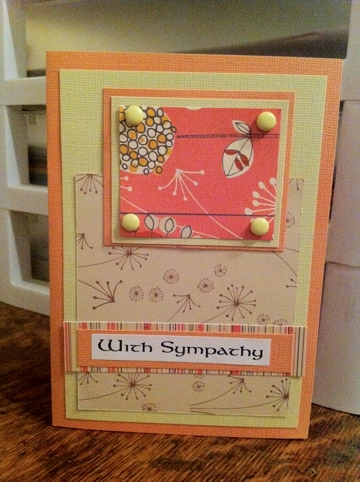 Purchase this card as part of the Get Well Soon Set.