Trifold Together
Posted on July 11th, 2011 by Sharon
Today's card took two pieces of cardstock before I got the fold right. Here's the inspiration and card base.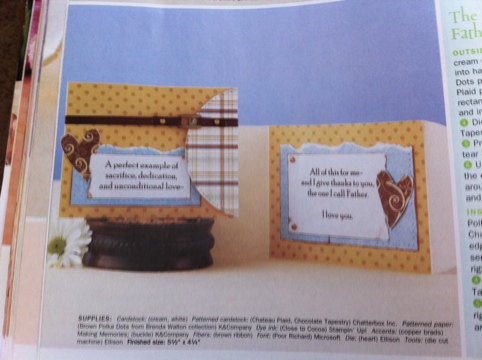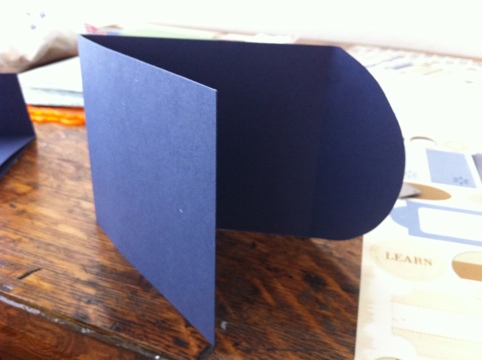 I decided to copy the paper patterns as closely as I could.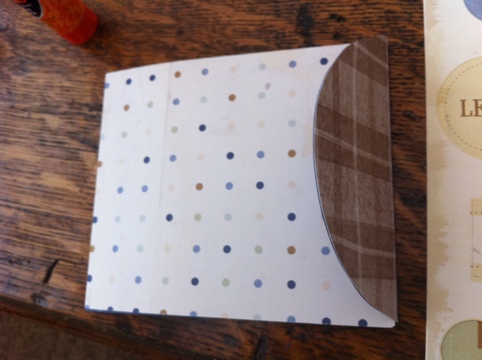 I didn't have enough of the dotted paper for the inside so I used a flowery paper instead featuring the same colors. I decided to cut the hearts next. At first, I used a stencil and large dotted paper. I didn't like how it turned out so I used striped paper and hand drawn hearts. Since I'm down to scraps, I also didn't have enough of the same color solid paper. I used a hunter green on the outside and brown on the inside. I added brads and punched holes for decoration.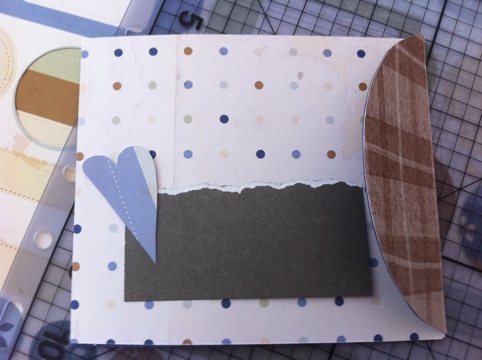 My next step was to choose a quote. Luckily I had a great quote with just the right colors in a rub on stack.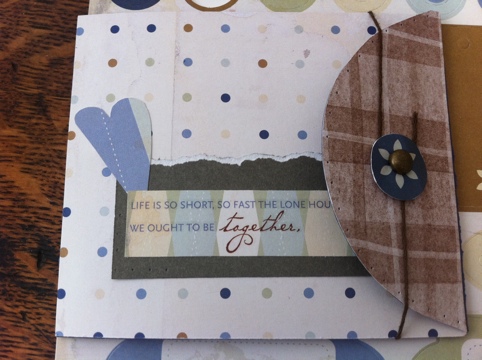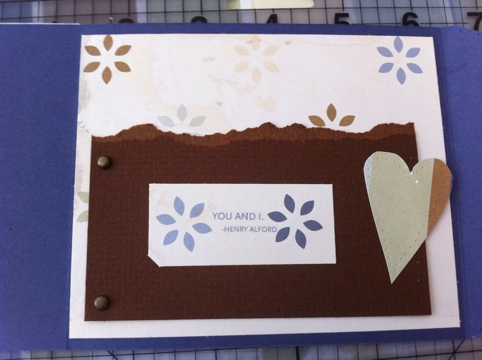 My last step was a little bit tricky and doesn't match the example at all. I didn't have a buckle to secure the card so I decided to try something else. I punched a brad through a round flower die cut and tied one end of string to the back. I dotted a but of glue then punched everything through the rounded flap. After that I wrapped the string vertically around the card then wrapped it a couple of times around the flower before trimming. It's not the most secure fastener, but it does look good. If you like this card, purchase Tri-fold "Together" Greeting Card in my Etsy store.