Time for…
Posted on March 4th, 2011 by Sharon
… another card! When I went through my die cuts and templates folder, I came across this card template I got during a class at the scrapbook convention a few years ago. I've never used it and thought I'd try it out. I decided to trace the outline onto a scrap piece of paper to get a better view of it.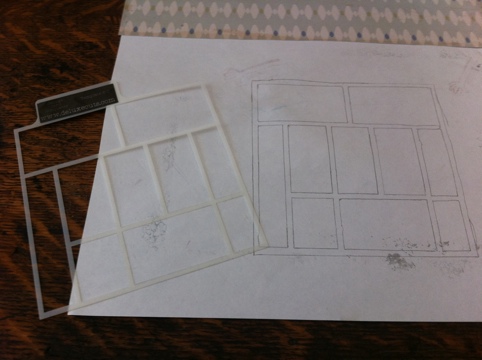 From the examples on the packaging, I knew it would be easiest to use things from a similar set so I pulled out my earth tones scrap pack and flipped through it.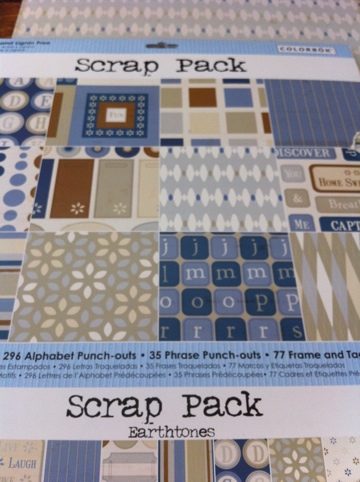 There's a page of phrase punch outs which is where the "time for…" jumped out at me. I started punching them out and placing them on my template.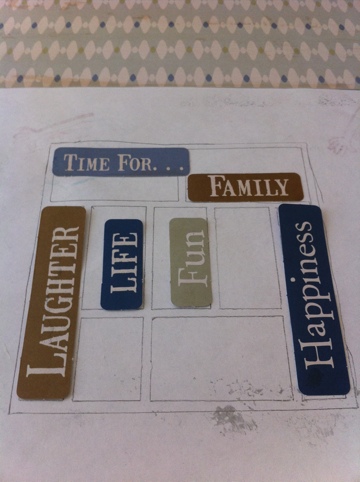 I had quite a few of the same color so I grabbed a complementary paper with a fun shape on it and cut it down to 5″ x 10″ and folded it in half. I started placing my phrases on the card and realized pretty quickly that I punched out too many.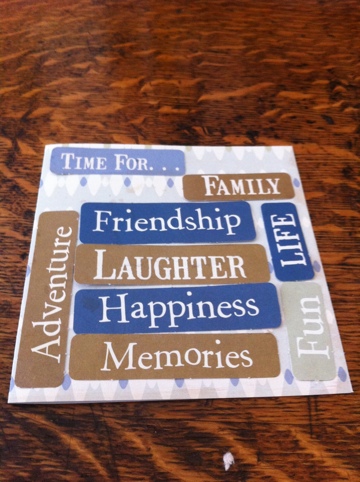 So to free up some space I pulled out the ones from the sides and repositioned what I kept.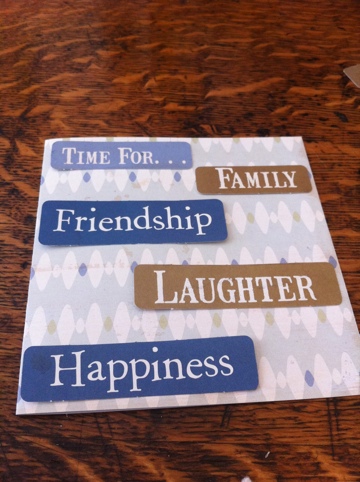 The last thing to do before gluing them down was to file off the little pieces where the punch was connected to the big page. It's hard to see but they did need a quick filing to get smooth edges.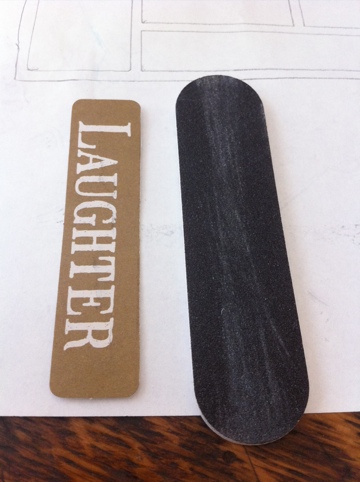 Here's the final product all glued down and ready to send.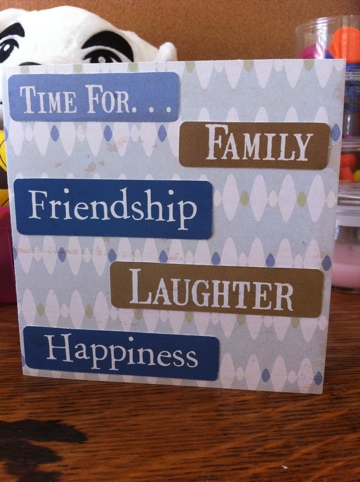 Purchase this card as part of the Friendship Set.