There For Me
Posted on January 31st, 2011 by Sharon
I was reorganizing a 12×12 file folio this morning and came across the leftovers of a shades of brown tag kit and had to use them! I pulled out some teal cardstock and coordinating teal and brown paper scraps. I needed a message so I grabbed my stickers: words & phrases folder and found a couple of stickers close to the teal cardstock color. I picked "you're" and "always there for me."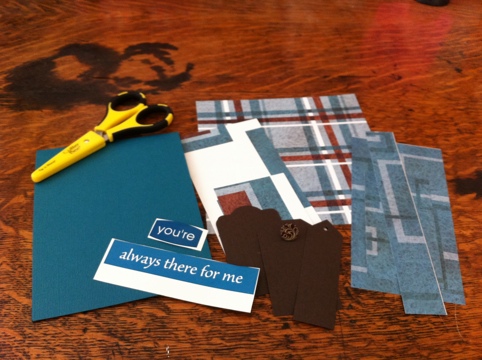 I spent a few minutes messing with the different papers and layouts and card orientation.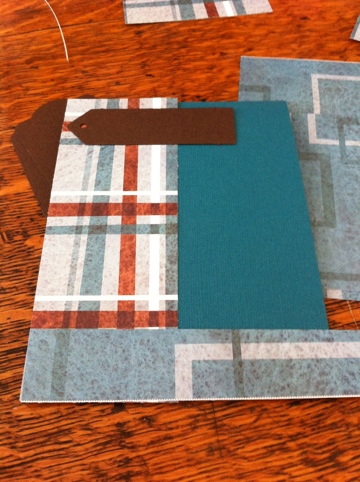 I trimmed papers down and messed around with the precut tags and realized for the longer sticker, I'd have to make my own tag so I trimmed a piece of cardstock from the tag kit.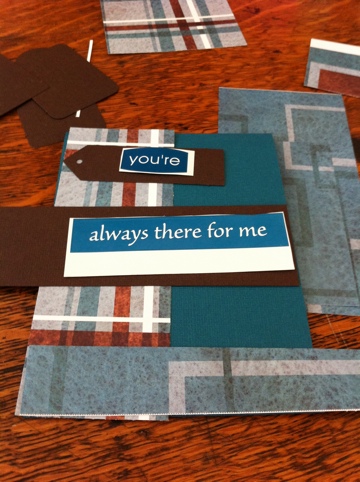 I continued to trim and shape. I finally stuck the stickers down and laid it out one more time before glueing.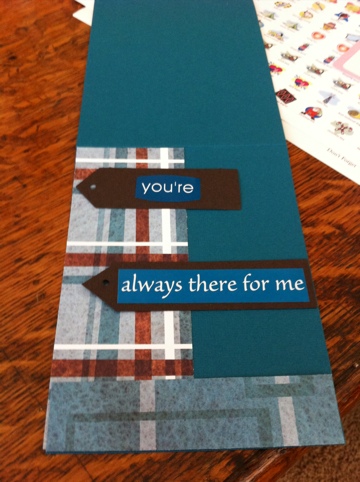 I want to dedicate this card to a dear friend of mine back in Charlotte. Matt, this was made with thoughts of you.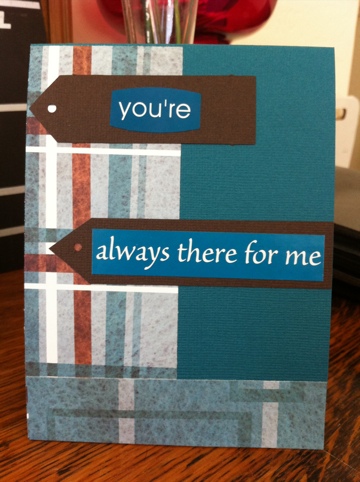 Purchase this card as part of the Friendship Set.