Square Thank-you
Posted on August 3rd, 2011 by Sharon
Here's the inspiration for today's card.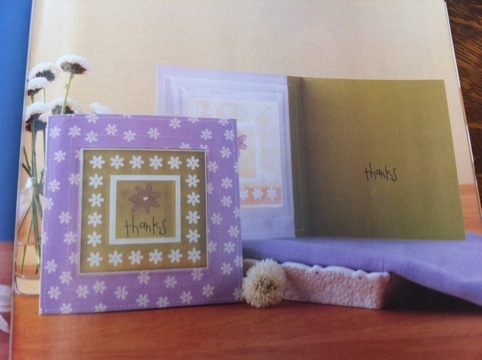 I started with the square floral die cut and grabbed the green floral cardstock. I knew we'd be seeing the inside so I cut the card out of a blue cardstock.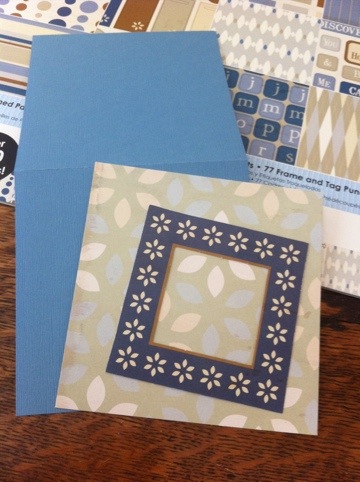 My next step was to cut out the center of the front to create the window.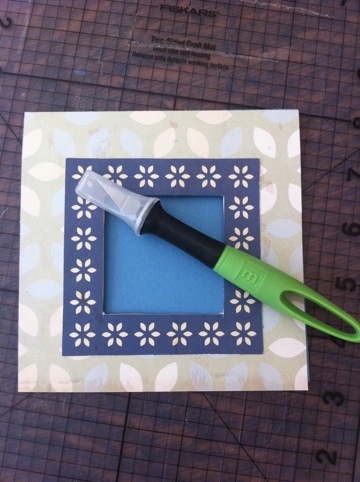 Before attaching the vellum, I lined up the white thank-you rub on that goes on the inside. Then, I attached the vellum with a few glue dots as well as the small flower die cut. Here's the final product held closed.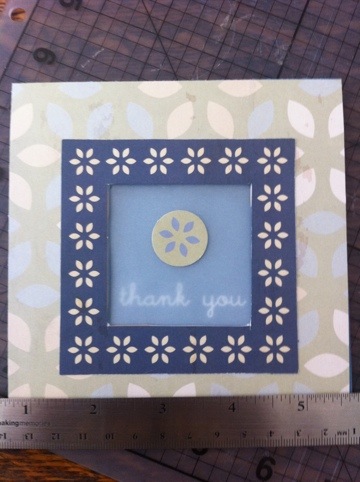 To purchase Window Thank-you Card and others, visit my Etsy shop.