Red Polkadots
Posted on March 30th, 2011 by Sharon
Today's dress card was Minnie inspired and simple to put together.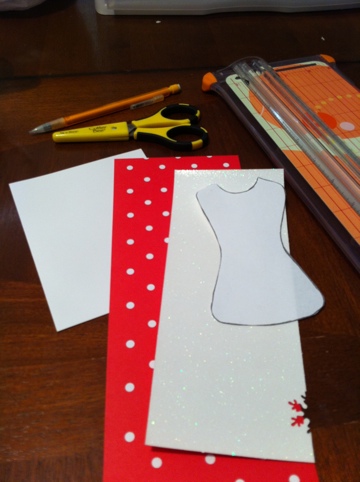 I traced the dress template onto the back of the red cardstock and modified it to have sleeves before cutting. To keep things simple, I decided to use a precut notecard.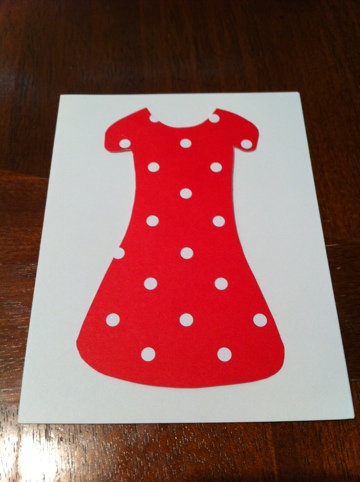 To dress it up a little, I made the belt out of white glitter paper. The last step was to glue everything down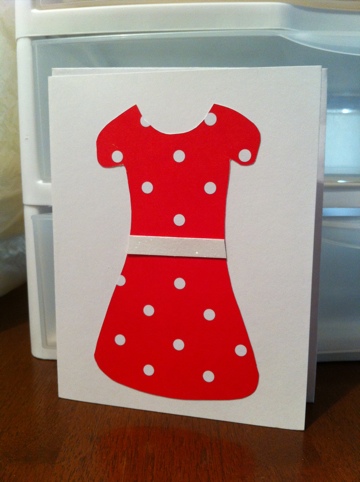 You can purchase this card as part of the Blank Dress Set.