Red and Yellow
Posted on February 9th, 2011 by Sharon
I have my head in the clouds today, but I do have another Valentine's day card for you. The special day is coming Monday so if you'd like to request a free card, please contact me.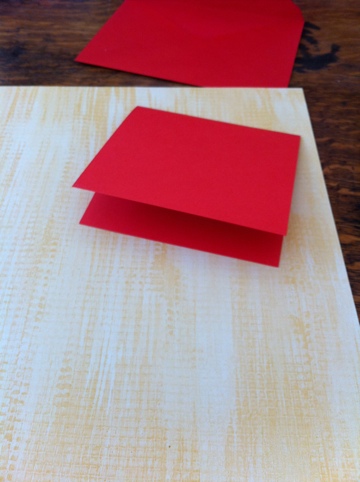 I experimented with two different red inks to do a love border and decided to go with the Color Box Chalk Lipstick Red.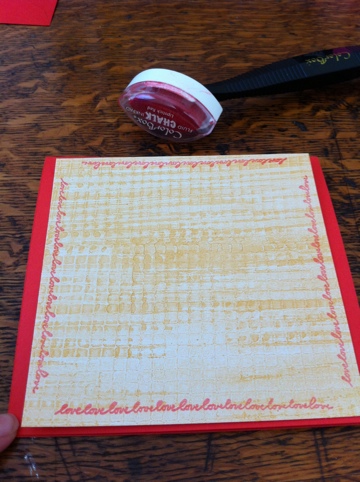 After that, I just stamped my "I'll love you til the day after forever" at a diagonal and glued down the yellow square.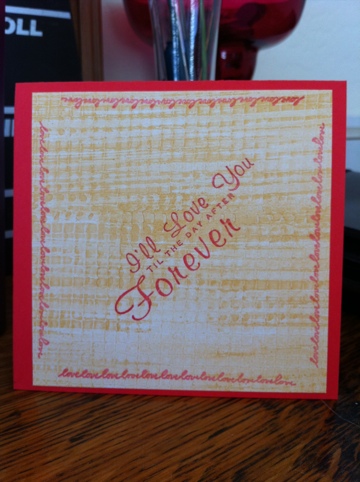 Purchase this card as part of the Love Set.