Rachel's Birthday
Posted on May 13th, 2011 by Sharon
Today's card was made for my sister-in-law's 13th birthday. From one of the classes at the Scrapbooking convention, I got an awesome collection pack that I knew would be perfect for her card.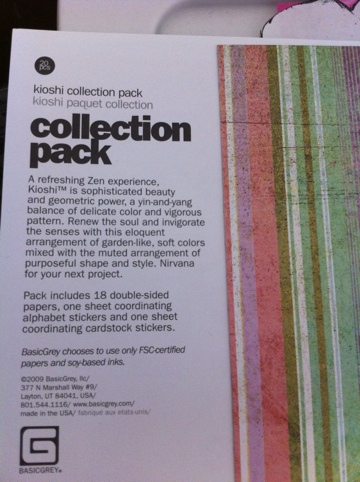 I picked a paper that's striped on one side with a fun purple and blue almost gingham pattern on the inside. I knew the message I wanted to use but didn't think it would show up on the card if I printed directly onto it. I also didn't want white printer paper to cover the fun pattern so I chose to print on vellum. It turned out really well, but I warn you to let the ink dry!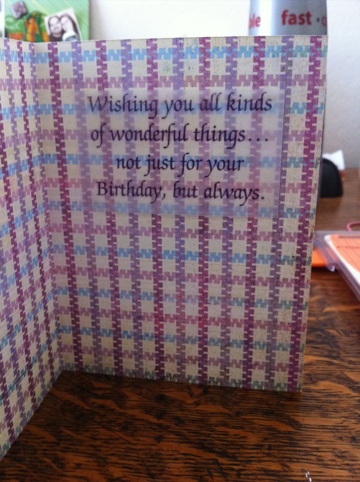 On the front, I used blue cardstock alpha stickers that were included in the collection for the "happy birthday."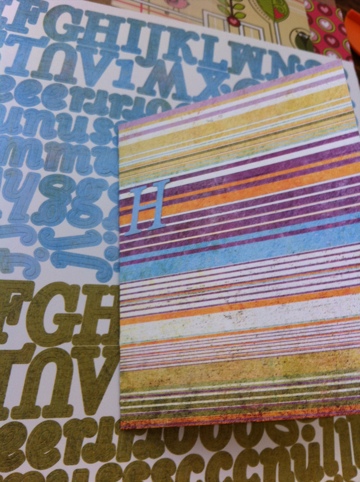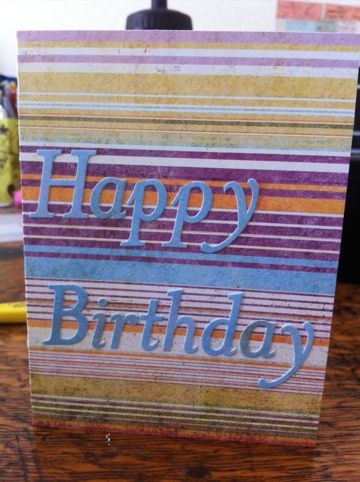 Happy 13th Birthday, Rachel. Hope it was a great one!