Purple & Pink V-day
Posted on February 8th, 2011 by Sharon
Sorry about the silence the last couple of days. Sunday was pretty relaxed and slow-paced, but I forgot to get a picture from Disney's California Adventure! We traveled home that evening and arrived late so Monday was spent unpacking and recuperating. I did make this card last night so the postings are again one day behind.
From my list of color ideas, I chose pink and purple from the list and began pulling out supplies.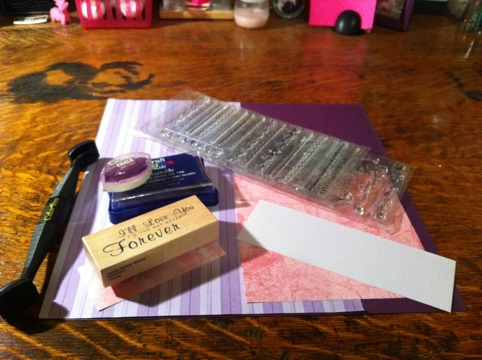 I turned the dark purple cardstock (Bazzil Basics Magenta) into the card. I knew I would need a lighter inside for writing so I cut down the purple striped paper for it.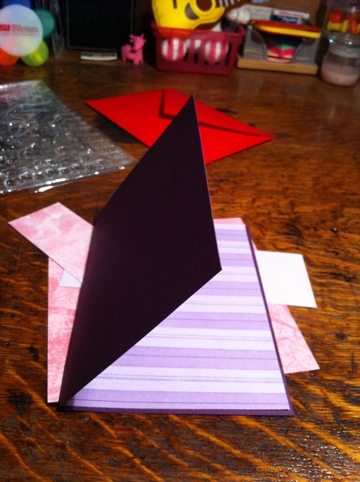 Next I started messing around with my stamps and two purple colors (Color Smart Purple and Color Box Chalk Violet).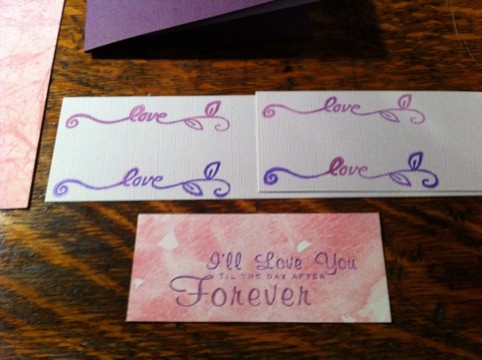 They're stamped onto scraps of the "cool heather" cardstock, which is a very light lavender color, and a pink paper with a watercolor effect. I decided to use the stamps with a bit of color change in them so I trimmed them down and rounded the corners.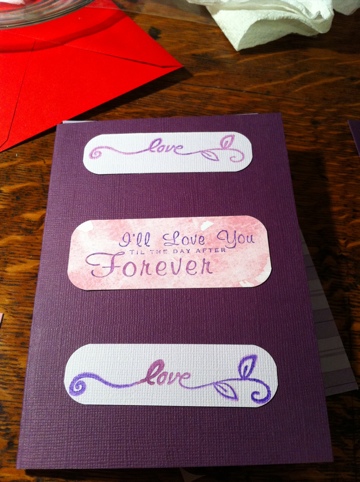 I decided there wasn't really enough pink so I changed the inside lined paper to it.
Final inside: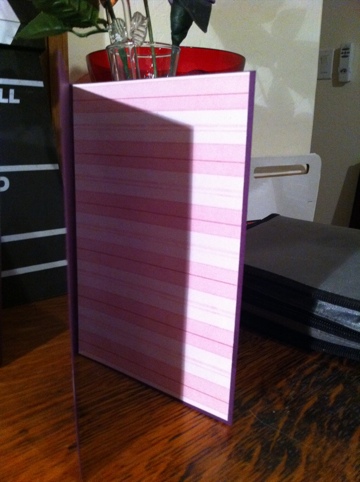 Final Front: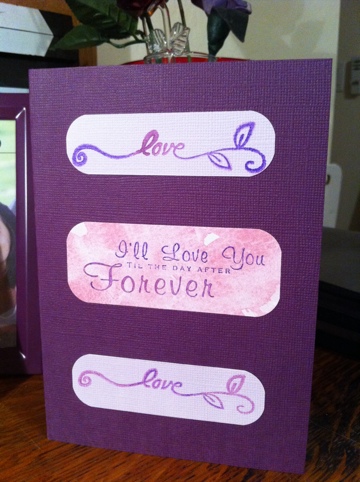 Remember, Valentine's Day is only a week away so contact me now if you'd like to send a unique handmade card to your special someone!
Purchase this card as part of the Love Set.