Purple Friendship
Posted on January 18th, 2011 by Sharon
I've been feeling very girly lately and going through my stash of scrap paper, I saw I had a lot of great purple scraps just dying to be used. Also, when I pulled out my LBDD beads yesterday, I saw some purple flower embellishments that also needed to see the light. I pulled out a few other purple supplies and got to work.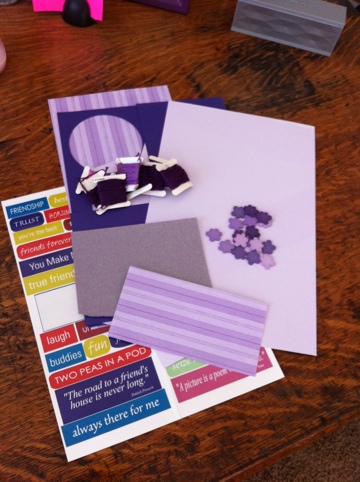 I started by cutting down a scrap sheet of "cool heather" bazzil basics cardstock to fit into a cream colored envelope. I wanted today's card to be a tent so I used a wide purple sticker with a Danish proverb on it to start with. I stuck that to the striped paper and cut it down to the right size. I next cut down a glittery piece of purple cardstock for a layer under the sticker and stripes. I laid out my matts and my flowers onto the card along with some cross stitch string to see what leaves might look like.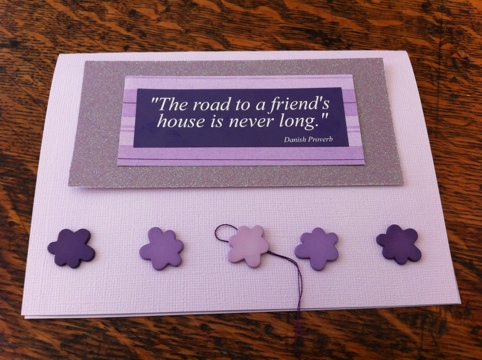 From there it was quick and easy to glue everything down with a glue stick for the paper and glue dots for the string leaves and flower embellishments. Here's my final product ready for the mail:
Purchase this card as part of the Friendship Set.