Pink & Red Birthday
Posted on February 18th, 2011 by Sharon
Since I've been busy with other things, today's card is another foil sticker card. I made it for a little girl I babysit who is turning 3 later this month. The stickers are very light pink with fushia stones so to keep it girly, I decided on red cardstock. I also have pink rub on letters that I pulled out for the message.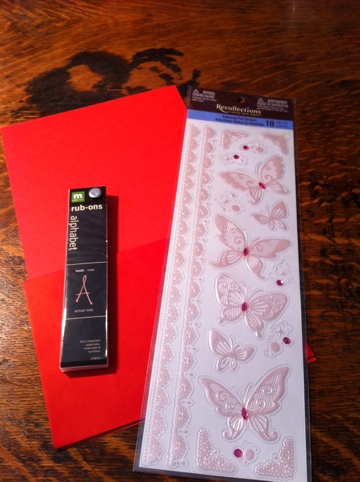 I trimmed down the cardstock, folded it in half, and stuck on the butterflies.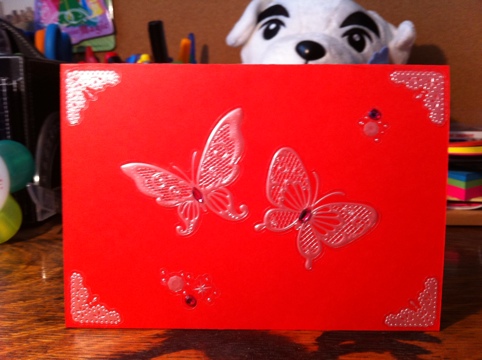 The inside was a bit more time consuming but still very simple.