Penguin
Posted on January 16th, 2011 by Sharon
Today's card was a quick and easy assemble and glue.
I precut a piece of dark green cardstock for the base.
Here are my ingredients: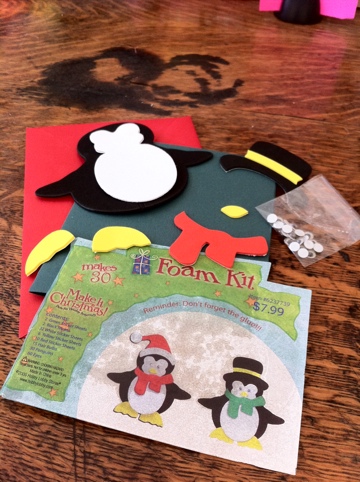 I bought this foam penguin kit for 2009's Christmas craft day and have lots left over so I thought it would make a cute winter card. Most of the pieces just need to be peeled and stuck. Glue is needed for the googly eyes and to stick the penguin to the card.
Here's the final product ready to be mailed.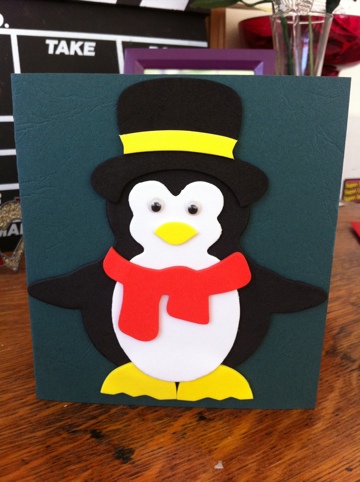 Purchase the Penguin Greeting Card.