Patriotic
Posted on January 15th, 2011 by Sharon
This is another square card with a patriotic theme. It might work well as a thank-you for serving or wishing you a happy Independence day.
The glue is still in good shape, it just needs to be finished up and sized correctly to be fit for mailing.
Before: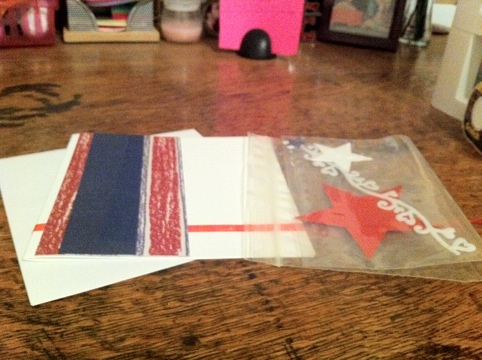 After: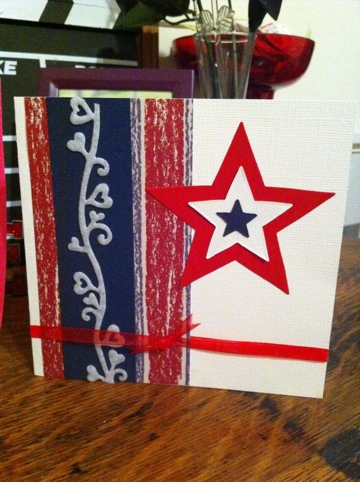 Purchase this Patriotic Greeting Card.