Party Machine
Posted on May 23rd, 2011 by Sharon
Today's card was inspired by a birthday card my mom got for me last year. I was also inspired because I had these awesome robot stickers just screaming to get used!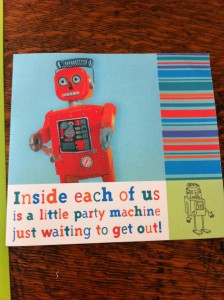 This was also a great opportunity to use more, different alpha stickers. I even had the perfect cardstock and patterned paper to use.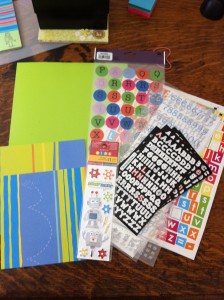 I cut, scored, and folded the card.
I cut and glued the patterned paper. Then, I added the puffy robot stickers.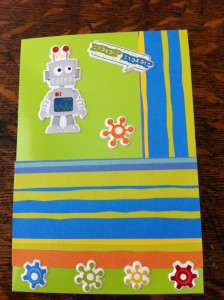 Next was the labor-intensive task of adding the message. I didn't have room for the same message as the card, but I did pretty good. In one of the fonts, I didn't even have enough of the letters! I made do and think it came out just fine.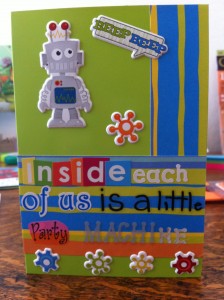 I probably could have made the inside look better by adding more of the patterned paper, but by the time I realized that the stickers were already down. The "Happy Birthday" is a rub-on from the quote stack I bought recently. I figured the fonts and colors matched well so I'd make it a birthday card instead of a generic party/celebrate card.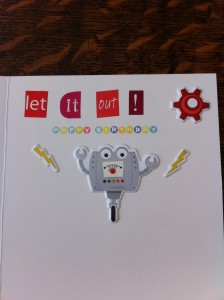 Purchase this card here: Party Machine Birthday Card.