New Mexico Greetings
Posted on June 6th, 2011 by Sharon
Hello, everybody. Sorry for the gap in posting, but I've been slowly moving out of our house in Arizona to take on the new adventure of traveling. Our first stop is with friends of ours in Albuquerque, New Mexico. My card is inspired by the license plates here.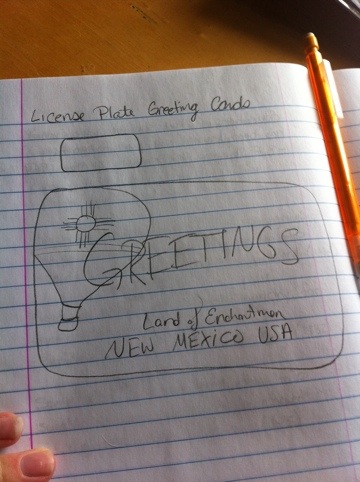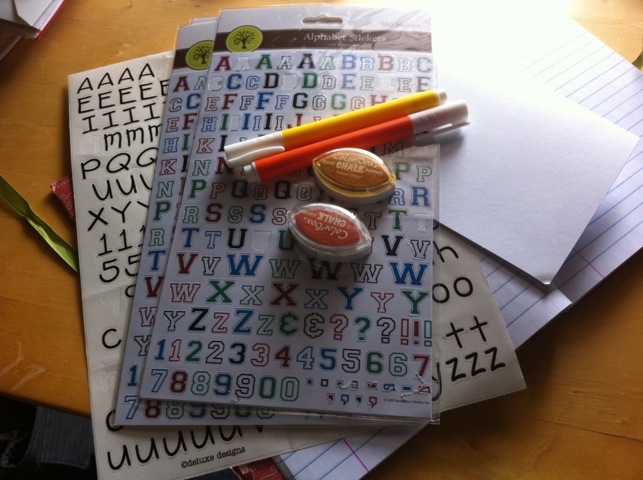 I started by drawing my idea and pulling out the supplies I would need. I used this picture as my guide: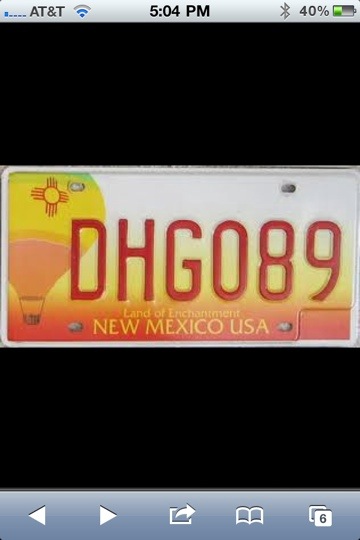 I decided to use precut cardstock and started by rounding the corners.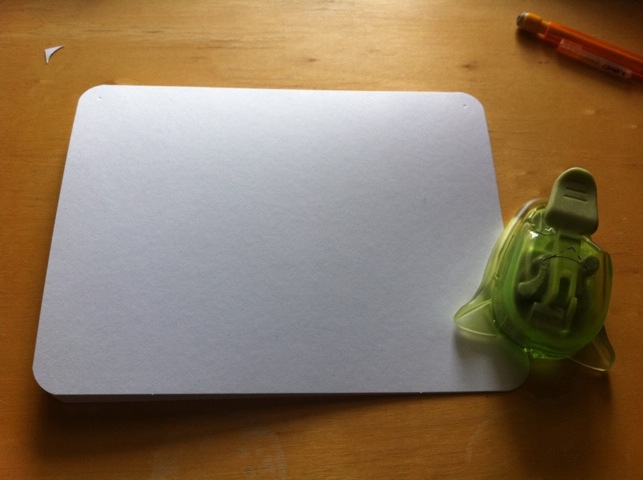 Next, I used ColorBox Chalk Inks for the bottom background colors.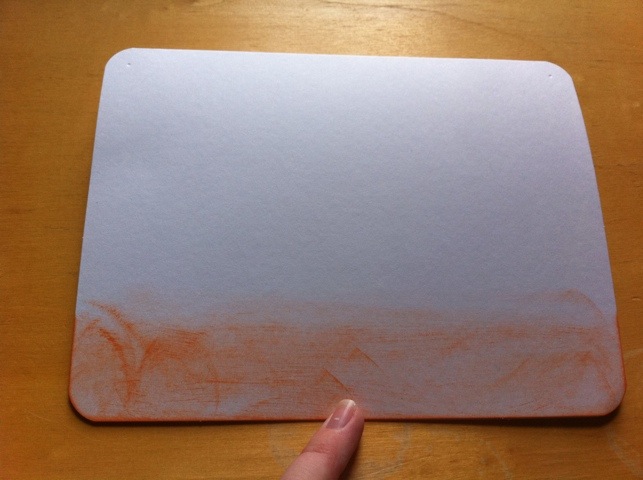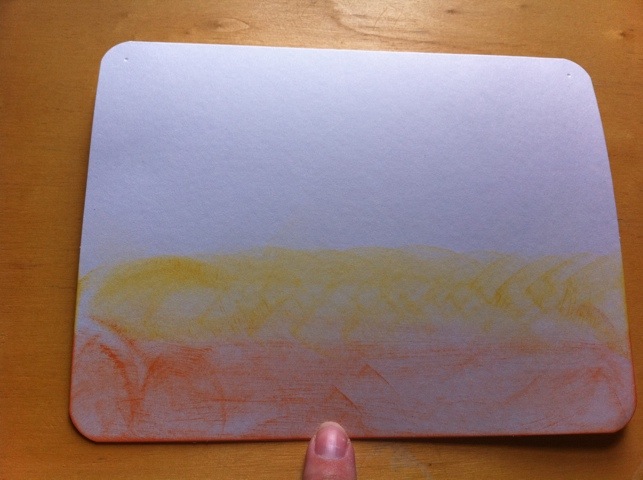 After that, I hand drew the hot air balloon pictured on the license plates and filled in the colors with the same chalk ink.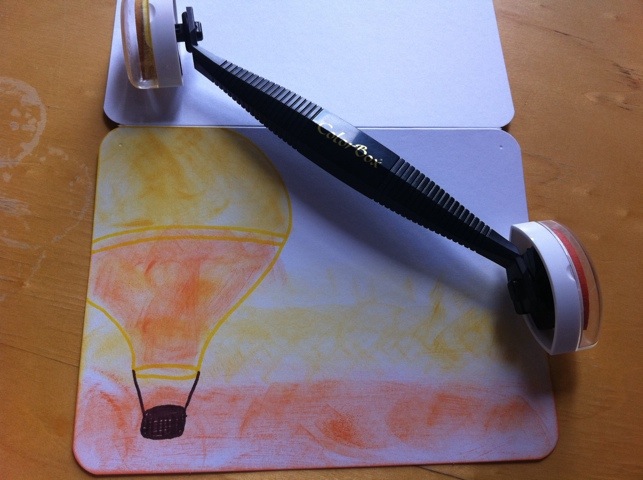 I also hand drew the design on the balloon.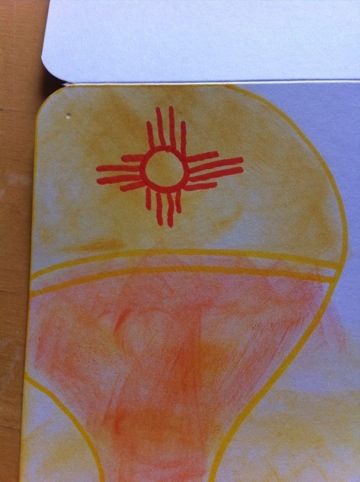 I didn't have the right font for the bottom of the plate where it says "Land of Enchantment New Mexico USA" so I made do with varsity letters in close colors and hand writing.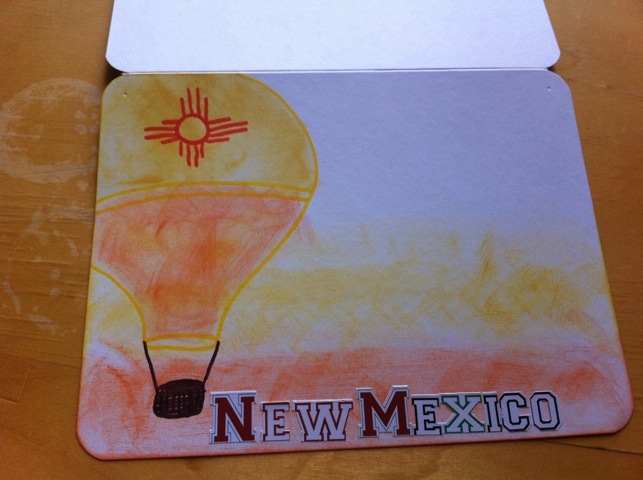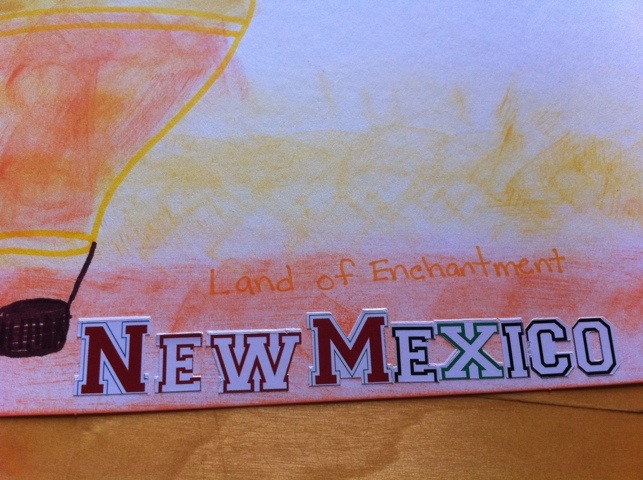 Last, I needed to add my "Greetings." I used tweezers to apply the stickers and a compass to make a good arc.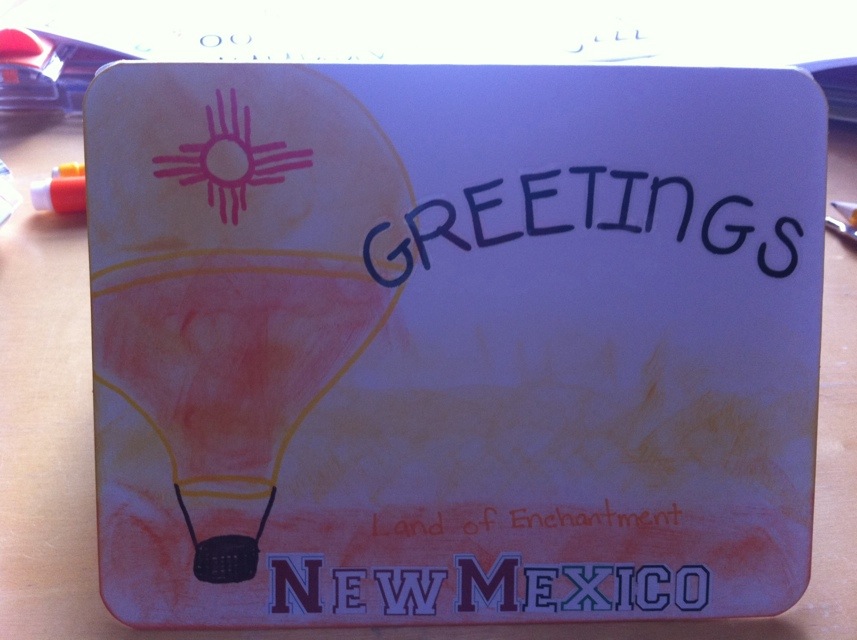 Purchase this card here: New Mexico Greeting Card.