New Day
Posted on March 28th, 2011 by Sharon
I've been unusually sad the last couple of days and pretty much failing at being productive so today's card is just a reminder to myself and anyone else who might be feeling this way.
Sunshine always announces a new day so I decided to break out the crayons and white cardstock.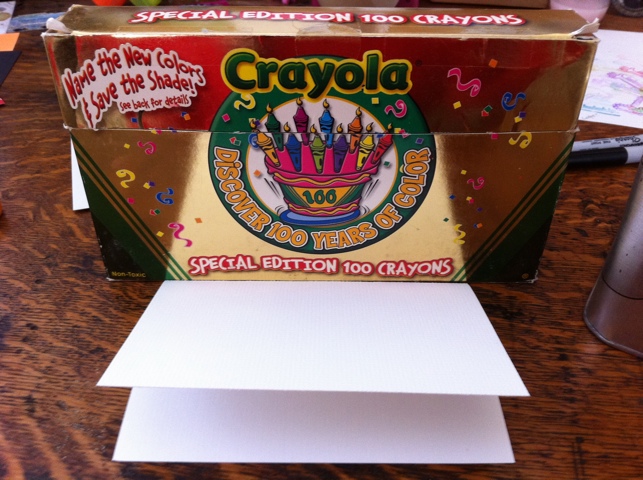 I used yellow, yellow-orange, and red for my sun.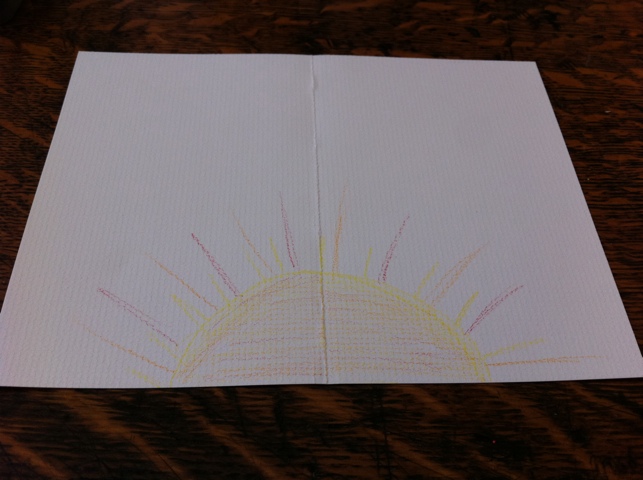 I decided to use some fun blue rub-ons for my message, "every day is a new day."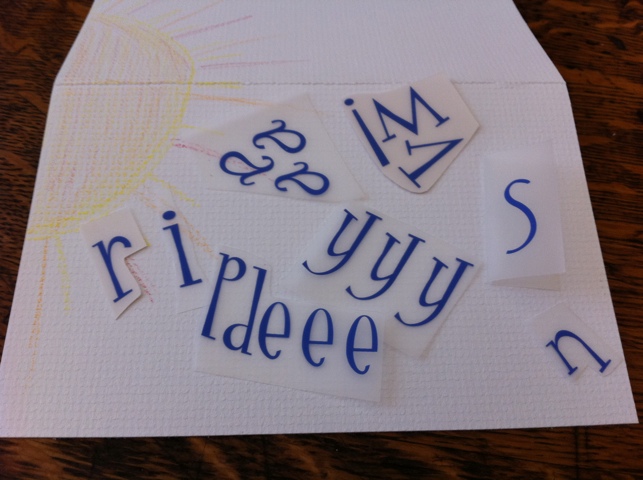 Here's the final product ready to be sent as a little encouragement.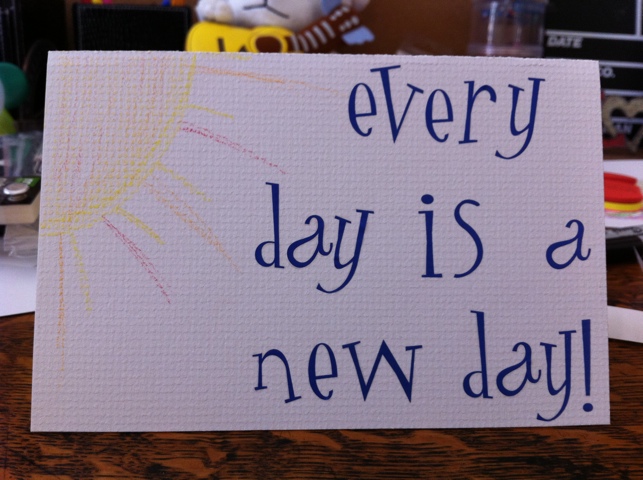 To encourage someone today, purchase New Day Greeting Card.