Masculine Any Occasion
Posted on January 26th, 2011 by Sharon
I decided today would be a good day to make a card a man wouldn't mind receiving. I knew exactly which paper to use but just didn't know how. Here's what I started with:
I've been tent happy lately so I cut the green cardstock (on the far left) into the shape and orientation of a traditional greeting card. I decided to use the scrap with the curve today too and layer up the other papers.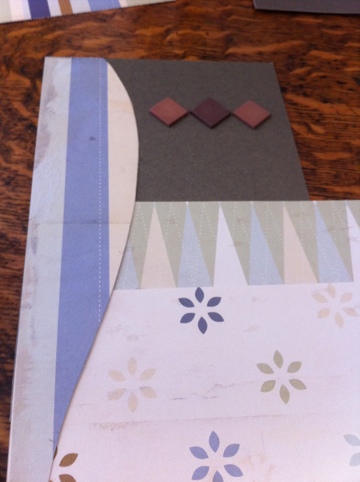 Once all the papers were cut down to the right size, I took my brown ink and distressed the edges and surface of all the papers including the card.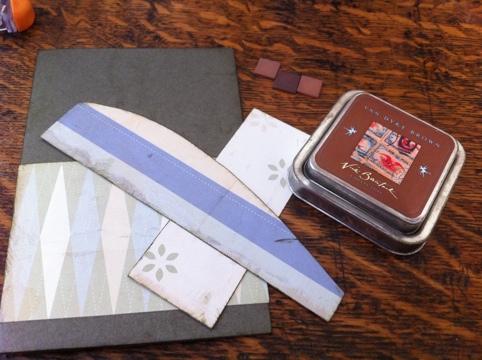 Here's the card ready to go out!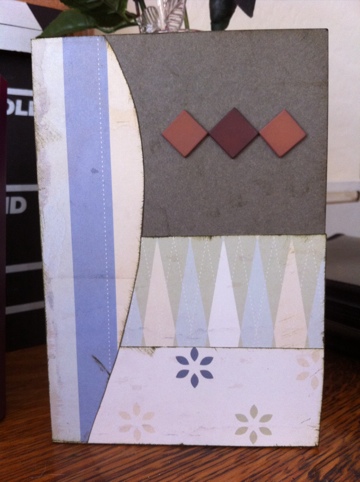 Check out this Earth Tone Greeting Card among others on Etsy.