Love Anniversary
Posted on May 25th, 2011 by Sharon
I made this card with friends of mine in mind. They're one year wedding anniversary was a couple of days ago. Plus, I was inspired by a card-making magazine I picked up a couple of weeks ago. I grabbed it to learn a few tricks and stay inspired for the rest of the year.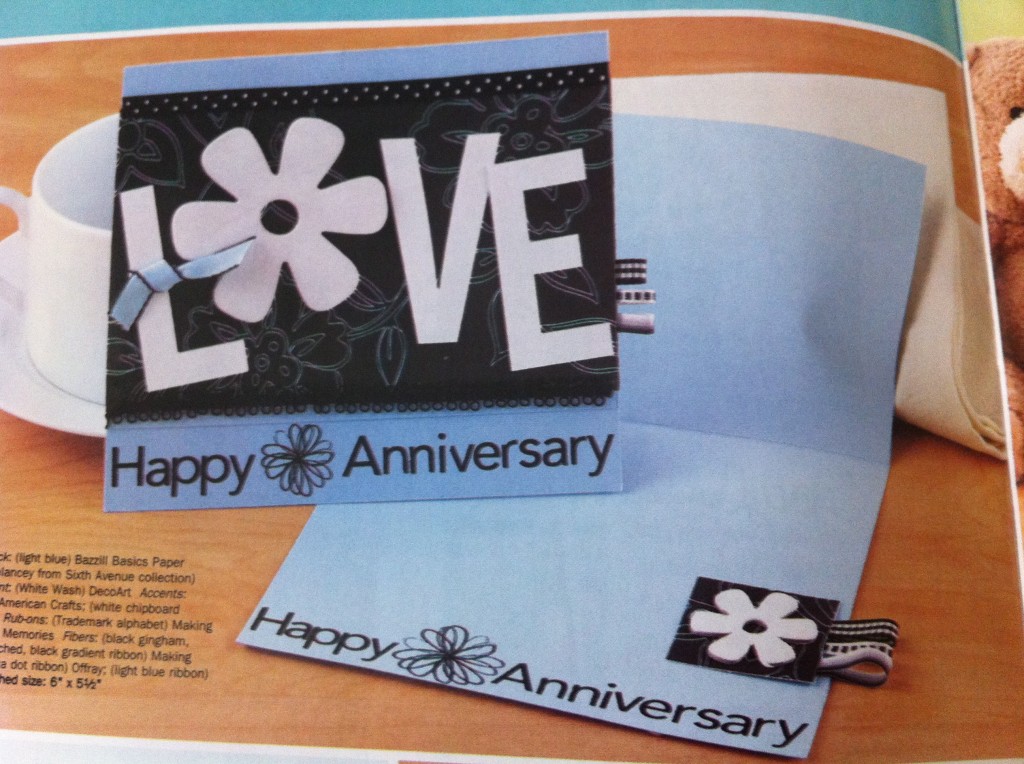 The magazine is neat because it tells you the dimensions of the card and pieces as well as what products they used. I decided to use what I had.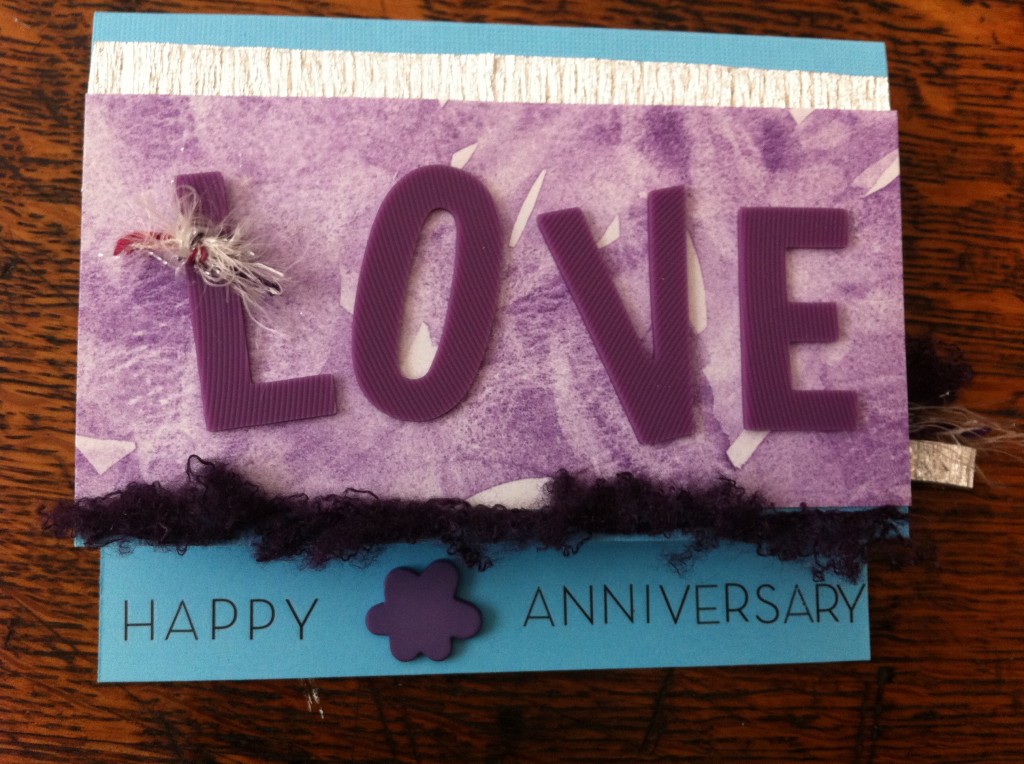 Purchase this card here: Love Anniversary Card.