In the Treetops "Hi"
Posted on May 16th, 2011 by Sharon
This week's cards are featuring the March 2011 SEI club kit using their card ideas and the paper set called "In the Treetops." I joined the club at the scrapbook convention and am very glad I did. I hope you like the cards and papers as much as I do!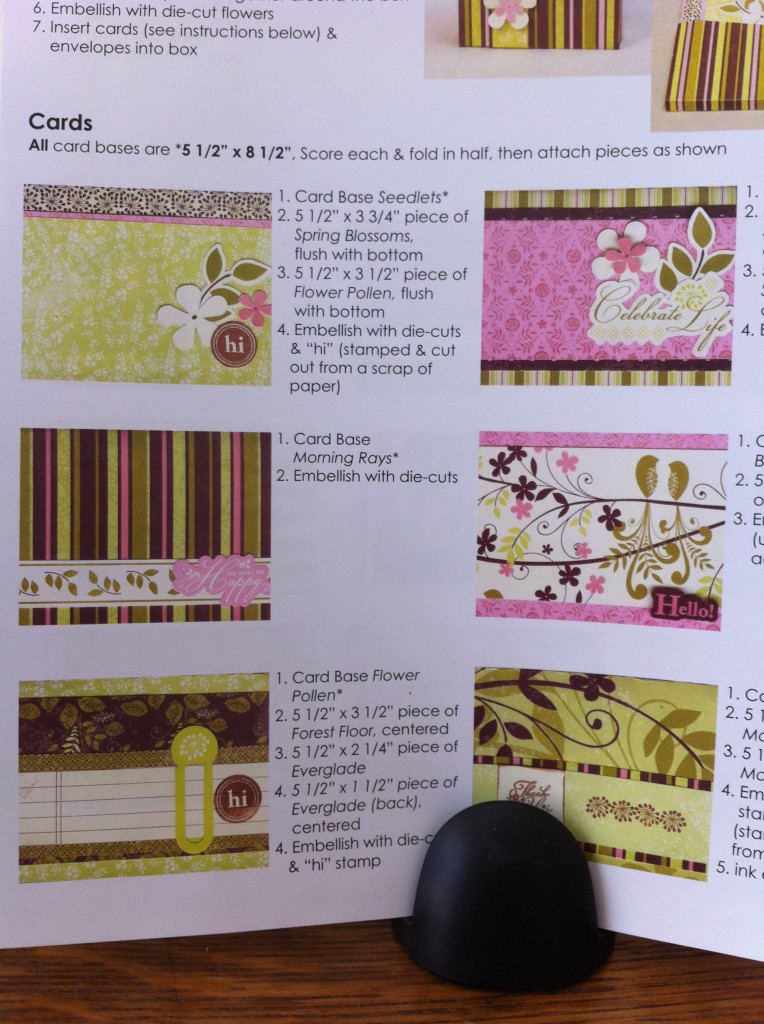 Today's card is featured on the bottom left of the sample sheet. I only made a few changes but still used SEI products.
I did all of my size cutting on in one sitting to make the rest of the week go quickly. Most of it is just layering and glueing. I did some inking on the lined paper with brown and on the green paperclip with green. I also stamped my message in green.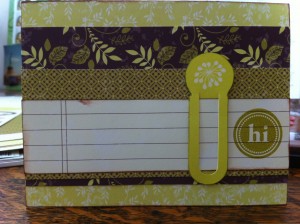 Purchase this card as part of a set here: In the Treetops Set 1.