I'm Sorry
Posted on March 8th, 2011 by Sharon
I feel like I've been falling short of my commitments lately so I made this card as a big apology and fresh start.
To contribute to the seriousness of the card, I chose grey cardstock and weathered-looking blue paper.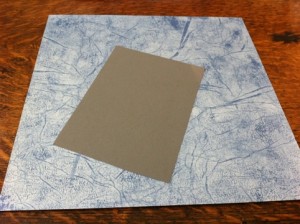 I looked through my rub-ons and stickers to find a sad or serious font and cut out what I needed.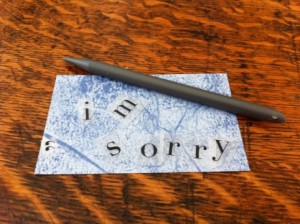 From there, I just applied the rub-ons and glued down the blue paper.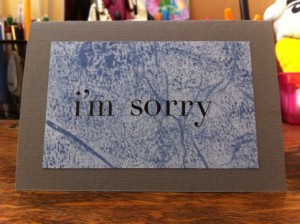 Purchase I'm Sorry Apology Card for when you need to say "I'm sorry."