Hey
Posted on January 28th, 2011 by Sharon
I needed to create a quick card because by the time I got home from a full day out, I was pretty pooped. I started with a small piece of white cardstock, my new border stamps and Deep Lagoon ink, and some fun orange and white stars chipboard letters.
I lined up the letters to see how much space I had for a border and to see which stamp would look best with the stars. I used the one second from the bottom because it kinda looked like really tight stitching to me and started stamping.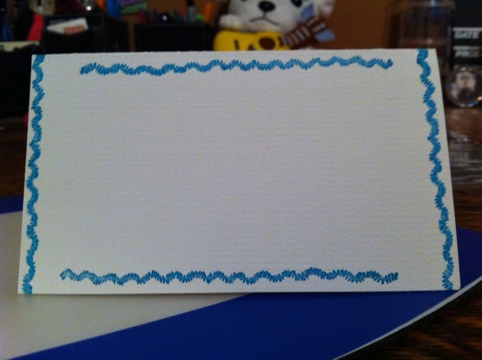 And here is the final product with the letters glued on.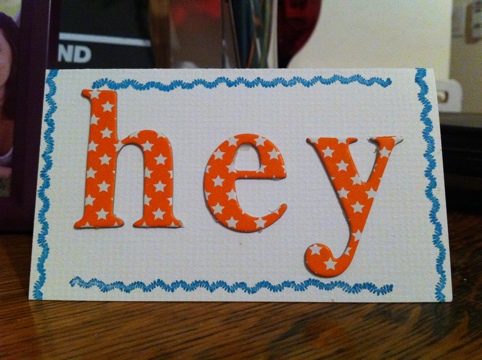 You can even see the texture of the cardstock that just adds a little something extra and makes the inside nice and smooth. If you'd like to say "hey" to someone in your life, purchase the Hey Greeting Card.