Get Well
Posted on April 6th, 2011 by Sharon
Today's card I made for me. I badly burned myself late last week and have fallen behind on a lot of my responsibilities. I'm gettin tired of the constant pain, hence today's card.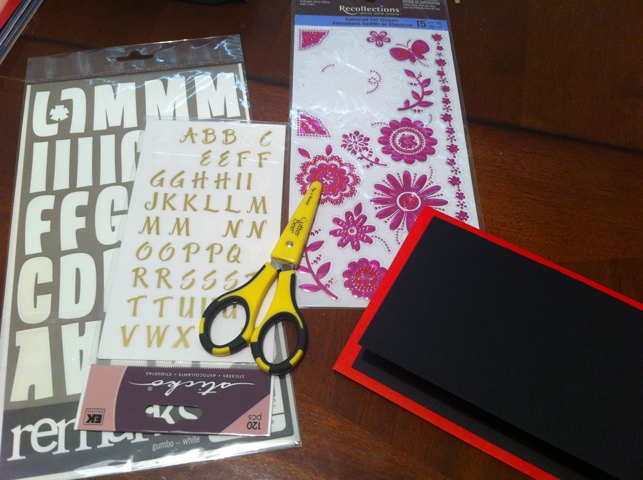 I know it's a little weird to have a black get well card, but I knew it would make the other colors pop (plus it's my card and my favorite color). I didn't have enough letters for my message in either sticker set I wanted to use so I combined the two. The last thing was to add some accents with my hot pink foil stickers.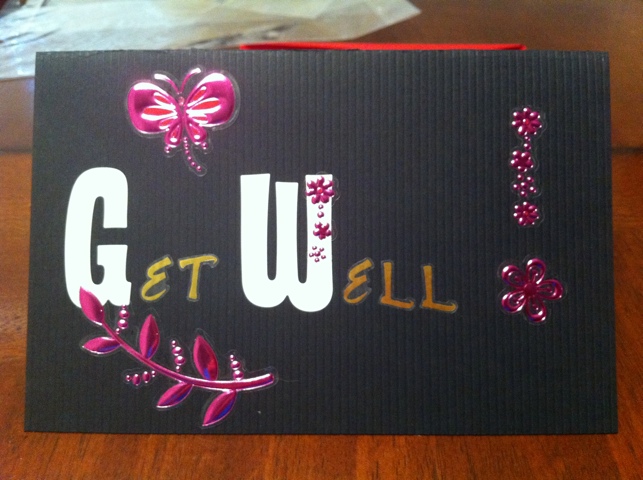 Maybe my burn will get the message and heal already!
Purchase this card as part of a set here: Get Well Soon Set.