Get Well Soon
Posted on January 25th, 2011 by Sharon
I made this card with thoughts of a girl friend of mine who has the flu. I was given a nice scrapbooking set with lots of matching embellishments and thought this would be a good time to bring them out. Here's the collection of flowers…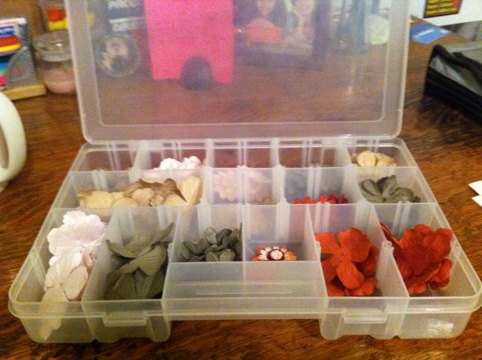 and the paper and stickers I wanted to use.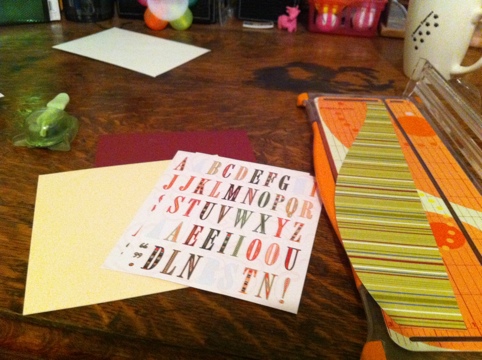 I started by cutting a piece of burgundy cardstock and folding it into a tent card. The green striped paper already had that curve in it so I trimmed it down to the width of the card, curve facing up. For the wording, I started with "soon" and stuck the stickers down onto a cream colored cardstock that would then go onto the striped paper. I decided then that I would matte all of the words onto the cardstock and line them up on the right of the card with a flower in the upper left hand corner. I remembered I had matching buttons so I pulled out a cream colored one for the center of an olive green flower. Here's a shot of things coming together: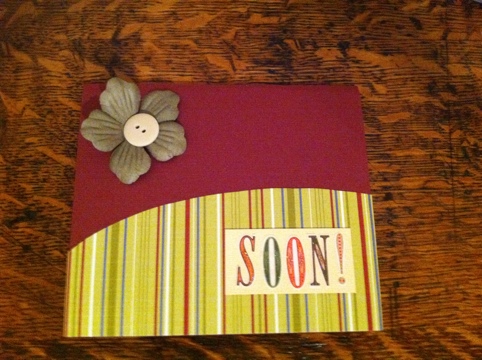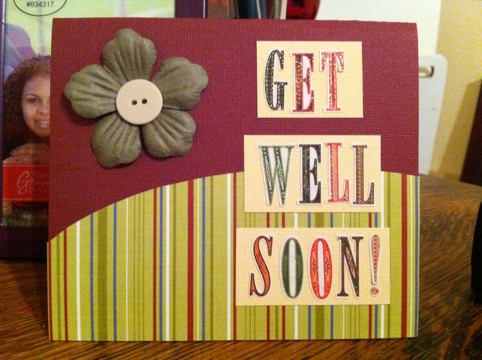 Feel better soon, W!
Purchase this card as part of a set here: Get Well Soon Set.