Friendship Messages
Posted on April 25th, 2011 by Sharon
Since today's card is the last card of this kit I'm going to feature, I decided to go ahead and make both versions.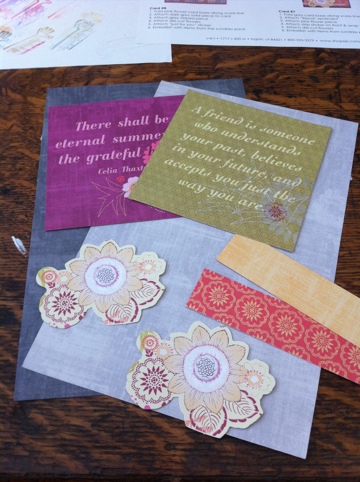 The largest section of this card features a reversible message of friendship that matches the rest of the embellishments no matter which side is facing up. With that in mind, I decided to use photo corners so the sender of the card can decide which message is better for the recipient.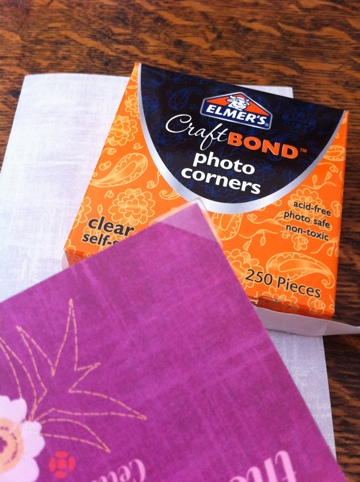 Next, I glued down the small piece of pink and yellow cardstock, yellow face up because it matches both messages better than the pink flowers. I did this on both cards.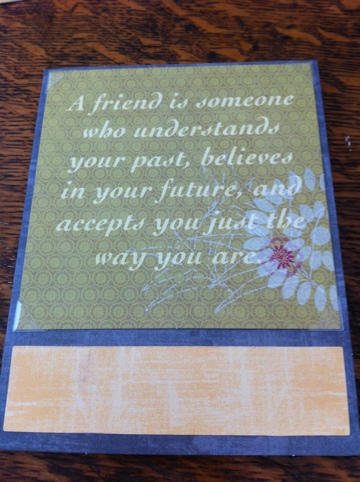 The last step was to embellish the bottom of the card with the provided stickers, pearls, and die cuts. I used double stick foam on the die cuts to keep the message easily reversible.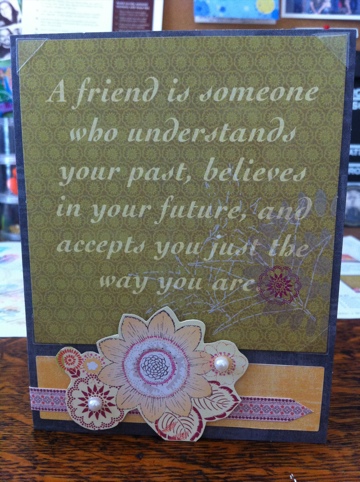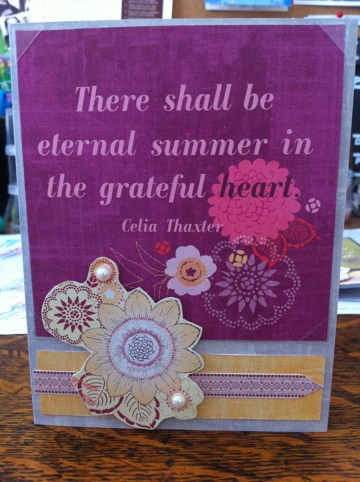 Purchase these two friendship cards as part of a set here: Floral Set 1 or Floral Set 2.