Friend and Mentor
Posted on February 14th, 2011 by Sharon
I had lunch today with a wonderful friend and mentor who I had not seen in a very long time. I decided it would be nice for today's card to be for her.
I started my card idea by looking up "friend" and "mentor" in the thesaurus. Then, I made a short list of all the words I wanted to use. To start the card, I pulled out all my various alphabet stickers and rub-ons as well as all my scrap paper so I could find good color combinations. I decided on a few different stickers and a nice burgundy wine cardstock.
Next was deciding which stickers would fit which words where on the card. This is about a third of the way done: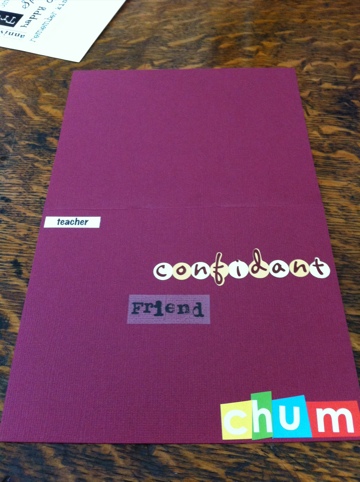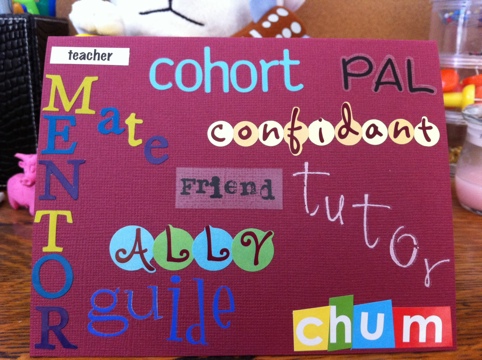 I'm happy to say she liked it. She even mentioned that she'd been following along here so that made me doubly happy.
Don't forget that you can request cards here and quickly look up which ones are available on Flickr. If you'd like a Card-a-Day delivered to your RSS feed, subscribe here.