Friend, a Definition
Posted on April 11th, 2011 by Sharon
Today's card is another quote pulled from the book but might be familiar to you. It's by Aristotle.
I knew I wanted to use stamps and glitter glue for this quote so I pulled out some matching blues and green. I also started pulling out my stamps and decided on "friend" with leaves and a matching leaves border stamp.
The next thing I needed to decide on was the cardstock. I thought orange would work so I experimented.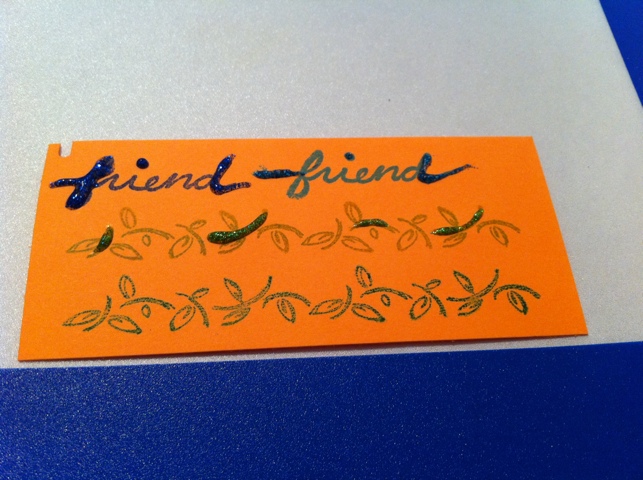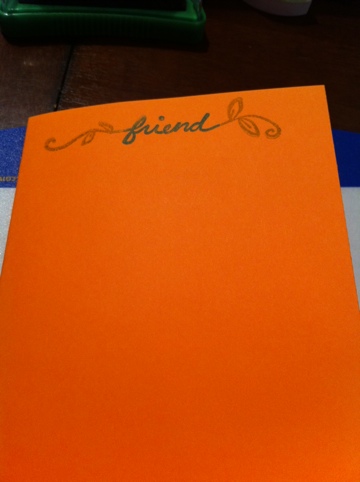 Once I had actually stamped on the card, I knew the color was not right. I decided to fall back onto one of my white notecards and try again.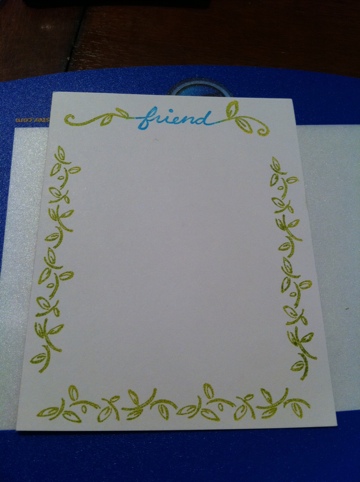 This was much better so I drew some guidelines for the quote and started stamping.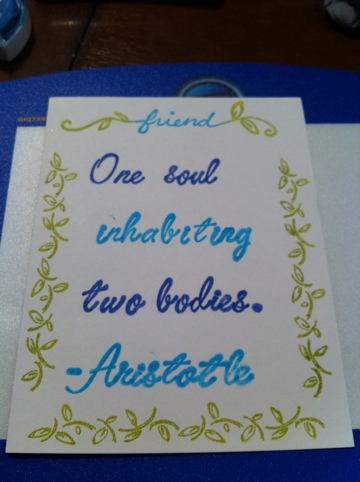 The last touch was to add some glitter glue here and there to really make it pop!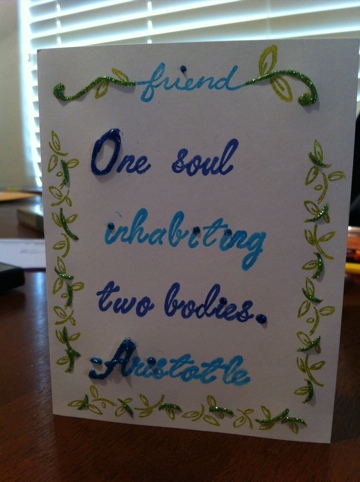 Purchase this card as part of the Friendship Set.