For You, Friend
Posted on June 22nd, 2011 by Sharon
I started out this week not feeling too great. Sorry for the delay in new craftiness. I started out today thinking about what product to use up next. I thought it might be time to get rid of some alphabet stickers but my idea didn't pan out. I needed some new inspiration so I went to my magazines for inspiration and came across this greeting card.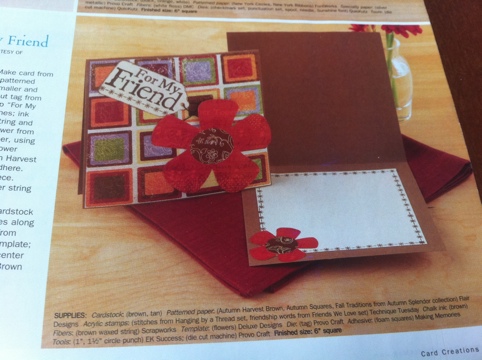 I knew which product to use to recreate this card. It matches the patterns and is quite old. It's a colorblok scrap pack in earth tones. Here are the supplies I pulled out to mimic the card. The solid cardstock is Bazzil Basics Reed Grass.
I used a couple of flower stencils to trace and hand cut the flowers for the card. I also punched out a tag and the necessary letters. Here are my supplies cut and sanded, ready for glueing.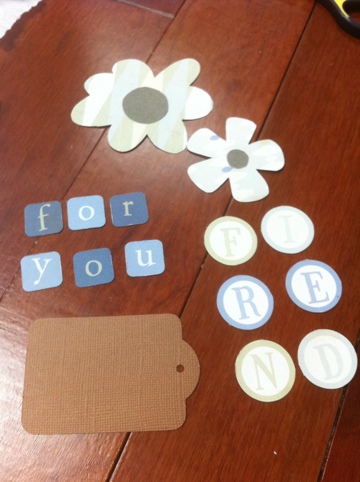 Because the colors in the flower were so similar, I needed to ink the edges to make it stand out. I added a bit of string to the tag and stuck everything down.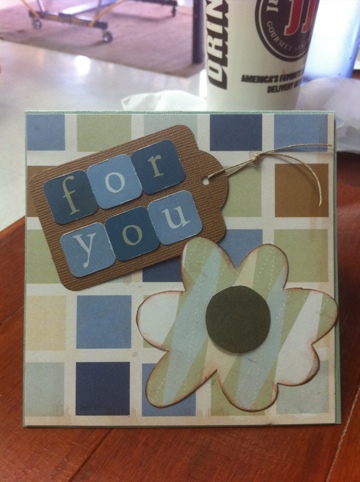 The word friend took up the entire inside so I decided not to use the smaller flower. Overall, I'm pretty happy with how the card turned out.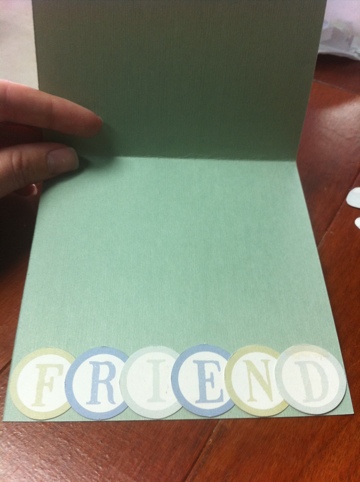 Purchase For You, Friend Greeting Card on Etsy.