Floral Sweetheart
Posted on March 22nd, 2011 by Sharon
I'm back in the saddle with my card-a-day commitment! I decided to continue in the dress series with a simple sweetheart dress.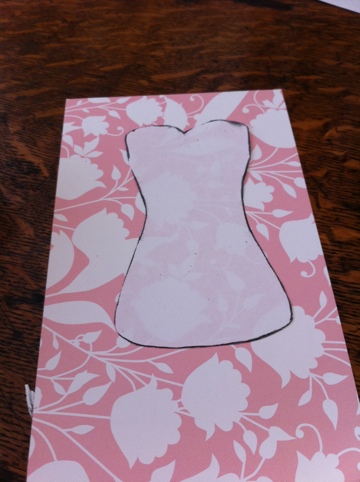 After cutting the dress and glueing down a brown fiber belt, I attached it to a fitted piece of red cardstock.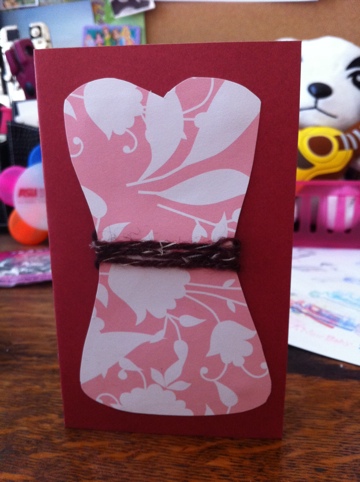 You can purchase this card as part of the Blank Dress Set.