Butterfly Congratulations
Posted on May 30th, 2011 by Sharon
I was flipping through my PaperCrafts magazine looking for inspiration again today and came across this card: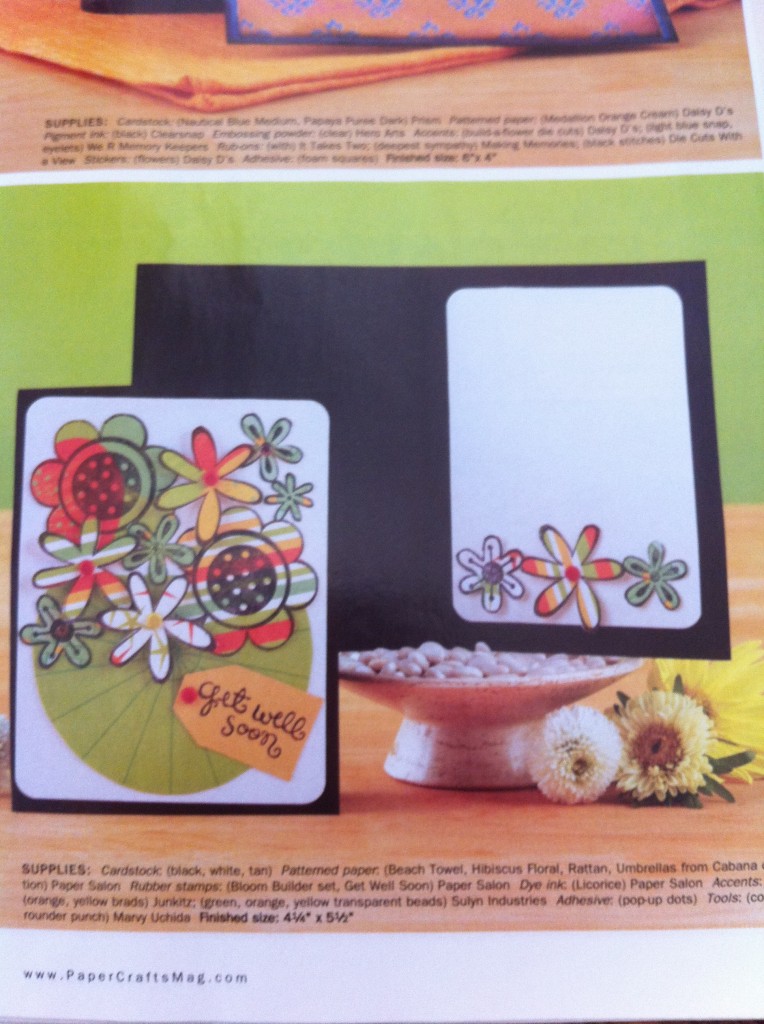 I liked it because of the patterns on the flowers. The instructions said to stamp flowers on different patterned paper and cut out. I thought that was a great thing to try, and I had the perfect papers to try it with. I've been doing a lot of stuff with flowers lately so I decided to change the stamps to flying things. I have a butterfly, bee, and dragonfly that I used.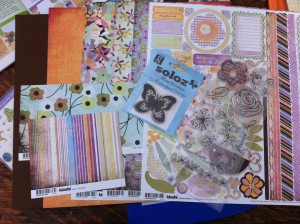 The first thing I did was cut my brown cardstock down to size as well as the piece of orange background paper. I rounded the corners just like the example and glued it down.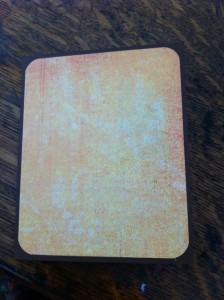 The next part was really time consuming but turned out really well. I chose three of my favorite patterns and stamped the butterfly, bee, and dragonfly once on each. Then, I started to hand cut them out.
Before I glued everything down to the front, I stamped a precut tag with "Congratulations!" and inked the edges. I used some foam squares to make the butterfly wings pop out as well as the bee. The other butterfly is from the same set of papers and is a cardstock sticker with inked edges.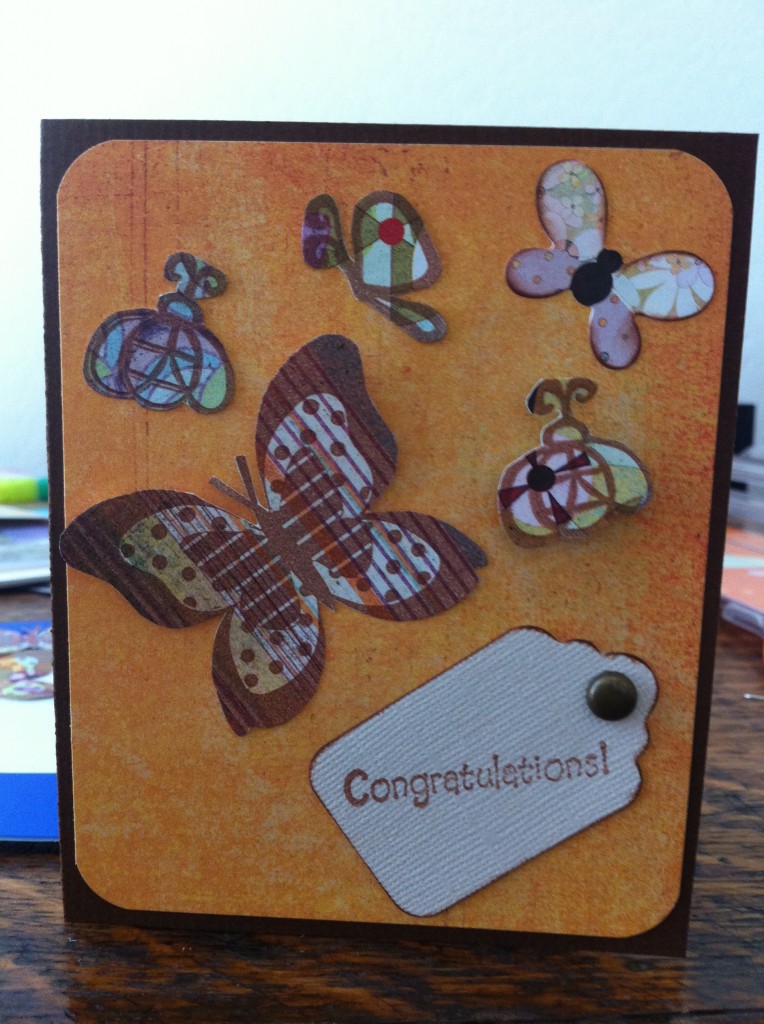 The inside was simple since everything was already cut. I trimmed another piece of orange cardstock down a little more and rounded the edges. I glued the butterfly and dragonflies flat so the card wouldn't get any thicker.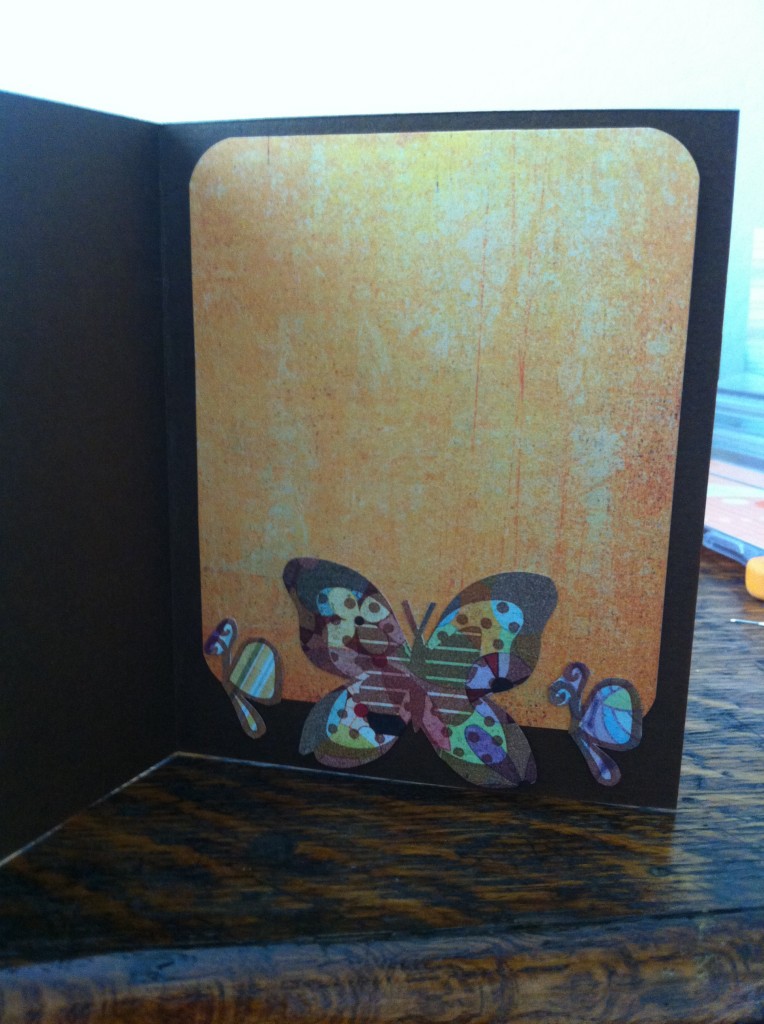 I even copied the envelope idea with a couple strips of the patterned paper and cardstock as well as the two leftover patterned insects.
I'm quite proud of how this one turned out. It's already available in my Etsy shop as well as many of the other cards featured on this blog.