Blue Sky
Posted on March 9th, 2011 by Sharon
When I wake up and know I have time to make my card for the day, I start brainstorming immediately. Today's idea came to me very quickly although I don't really know how.
I pulled out leftovers from a heart-shaped doily, chipboard flowers, grass stickers, and rose-scented scratch and smell stickers as well as snow cone bazzill basics cardstock.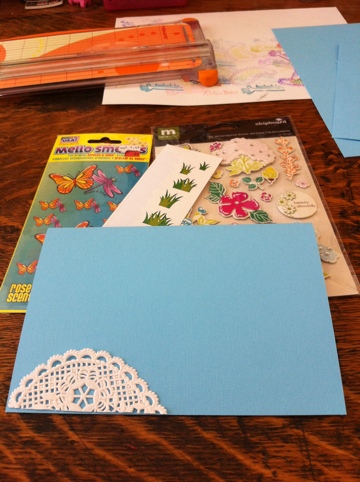 I cut out the grass stickers and chipboard flowers I wanted to use to make placement a bit easier. I knew the doilies were going to be like a fence and the grass would stick out behind it.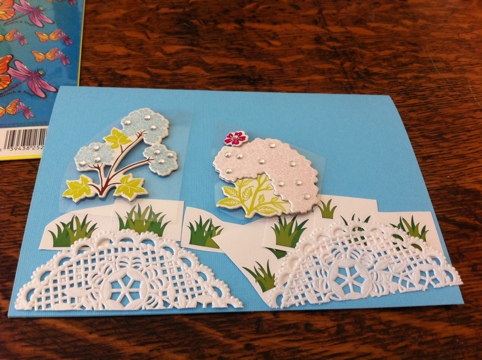 I used some double stick tape to tack down only the bottoms of the fence so I could easily tuck the grass a little bit behind it. From there, I just stuck everything down and added the butterflies to the top corner.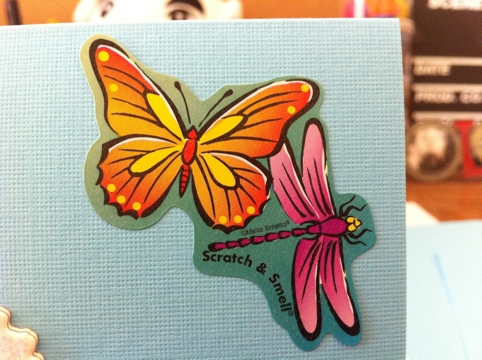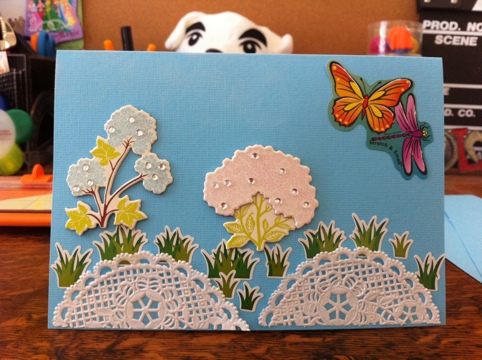 I hope you enjoy your blue skies as well as this one. Purchase this card as part of the Blank Floral Set.