Black & Gold
Posted on February 2nd, 2011 by Sharon
It's February already and everyone knows what that means. A Hallmark Holiday on the 14th or that's what some skeptics call it. I haven't celebrated valentine's since the day before I met my husband in 2003, not officially anyway. I decided that others probably do and might want to send out some custom, adult (grown up not the other variety, you perve) cards. I definitely get sick of all the red and pink so my first valentine is black and gold. I picked up some antique gold wrapping paper and B&N the other day and figured this would be a great first use. The thing that really inspired me to do valentine's this year was a stamp I found that reads, "I'll love you til the day after forever." That's actually a true sentiment for me towards a handful of people in my life. Here's my test stamp to see if the black would show up on the gold: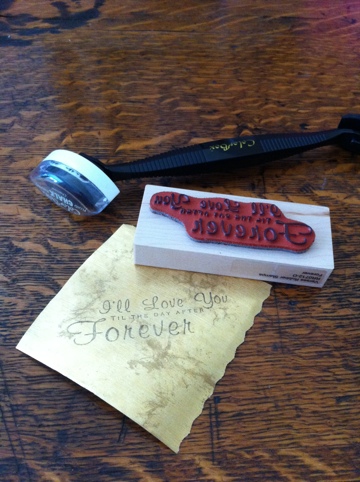 I cut off more of the wrapping paper and pulled out some 6×6 black cardstock I already had cut.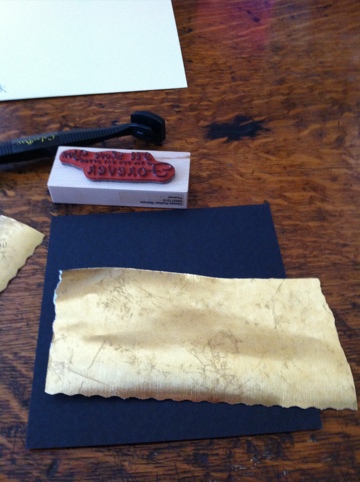 I found out pretty quickly that it wasn't a perfect square so it folded rather crooked. Also, a 3×6 card doesn't leave much room for the gold or the stamp so I pulled out a precut piece of 8×8 cardstock and decided to make the card 4×6 by cutting down one of the edges by 2″ and then folding in half. I also realized that I liked my test stamp so I cut off the rough edges and centered it on my card so the words were at an angle. Wrapping paper comes with scalloped edges to begin with so I laid out what it might look like and experimented with other potential edges.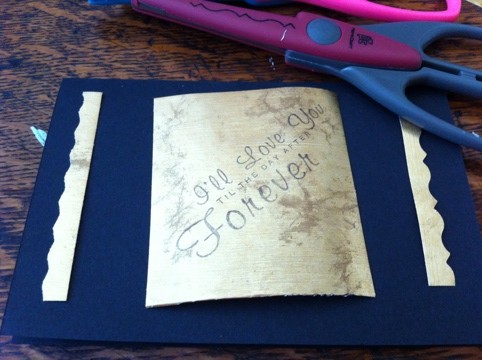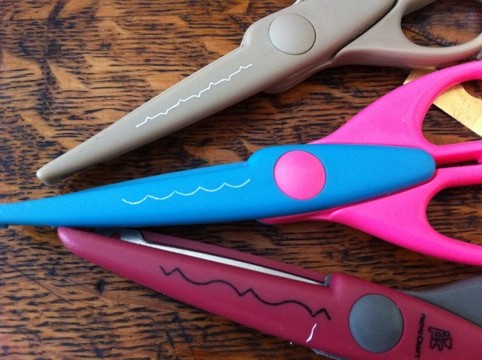 I decided to continue the unique elegance and go with the bottom scissor for the outsides of the card. I trimmed more wrapping paper to match the height of my square in the middle and carefully cut the edges as straight as I could. Here's my final layout before glueing.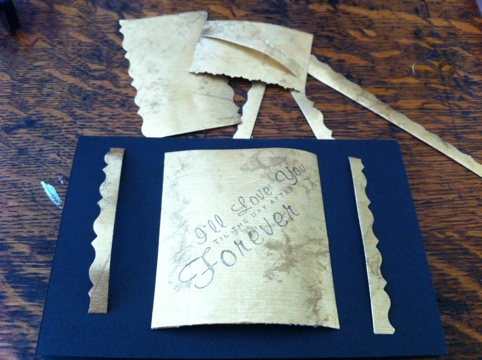 If you'd like to send out a valentine or any other custom card, just contact me with your request. Purchase this card as part of the Love Set. Happy February!