A Fun Blank
Posted on January 30th, 2011 by Sharon
I had a very full weekend and made this super simple card about 11:30 pm Friday so it's actually counting for Saturday as well. I did draw an idea for Sat but didn't get home in time to execute it. I started with a fun piece of precut cardstock and bright green cardstock for the card itself.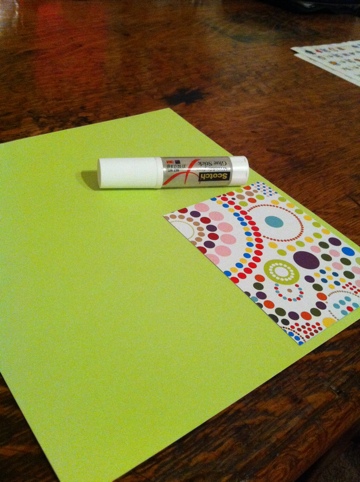 I cut down the green cardstock to be just bigger than the circles cardstock and glued.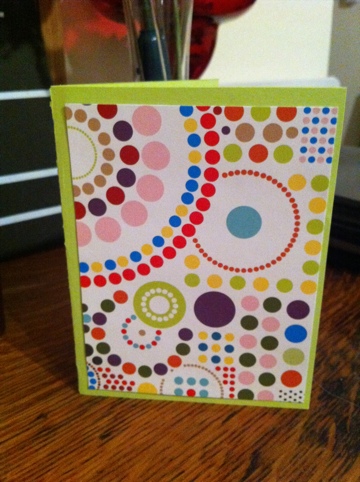 It can be oriented either way for a quick note to that bright-loving friend. Purchase here.