Once Upon a Time
Posted on June 17th, 2011 by Sharon
I'm continuing my goal of using all of this particular sheet of rub ons so I can slowly empty my stash of older items. One of the phrases left — once upon a time — just begged for something more than a card. I pulled out an old direction sheet of how to make a mini album from scraps. I think it turned out great, especially because of the Cosmo Cricket set of papers and stickers I have. I even made enough pages to create a second album and be done with those rub ons.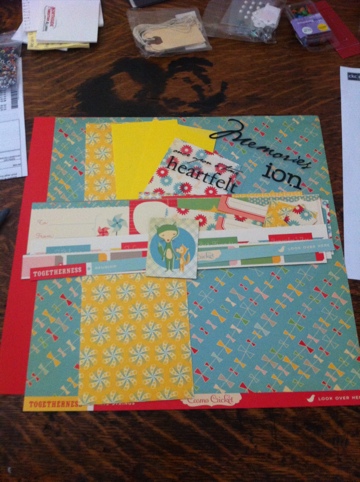 Album cover: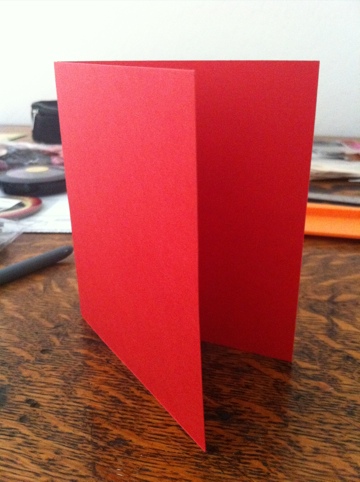 Inside pages base: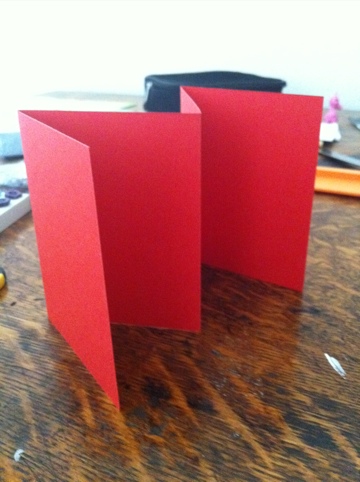 Album ready to be decorated: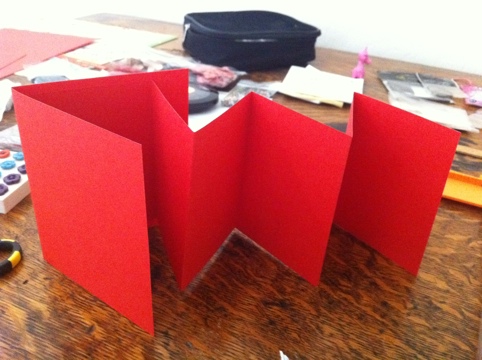 Butterfly album covers: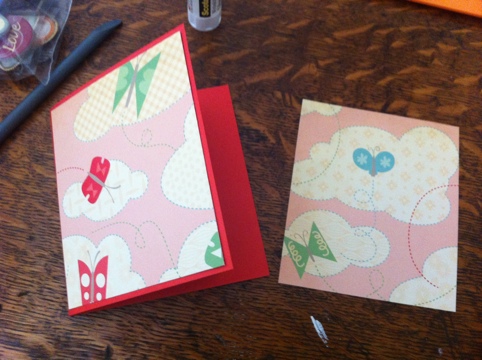 Potential inside pages: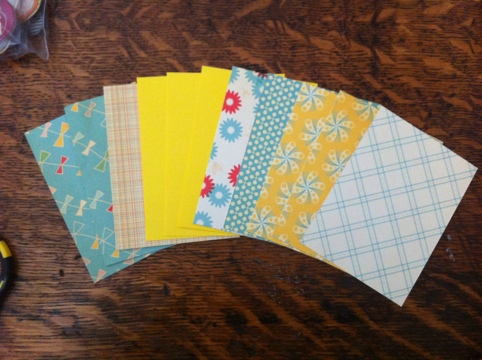 First set of three decorated pages: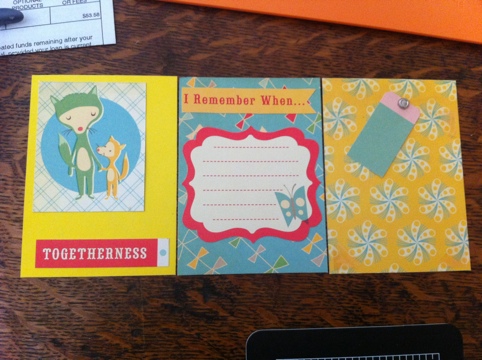 Second set: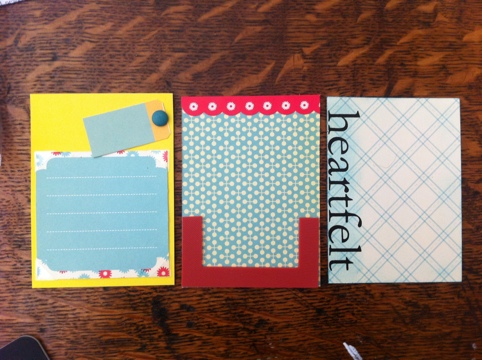 Third set: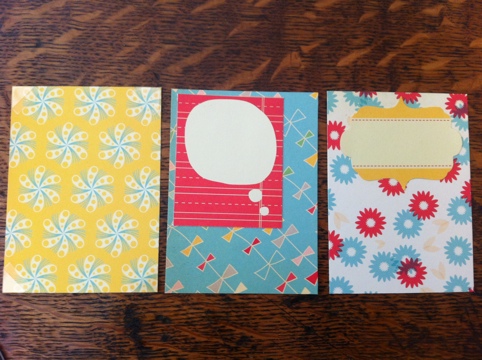 Last set: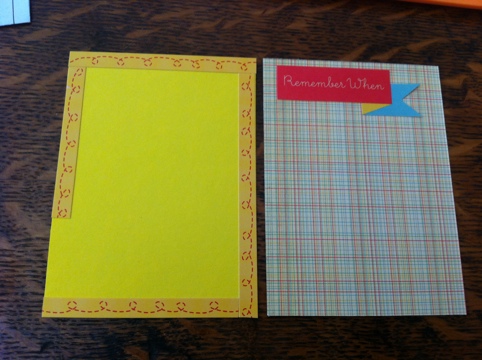 I realized I was one page short to cover all the album pages front and back so I made one more page.
On quite a few of the pages, I used photo corners so messages could be traded out for pictures or written on easily then put back. Here are the inside pages all glued down.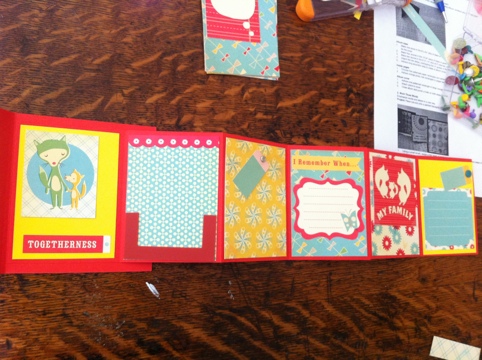 Once I got all these pages glued, I realized the album would be too thick if I did decorated pages on both sides. It works out because it'll make the next album go a bit faster. Here's the finished front cover.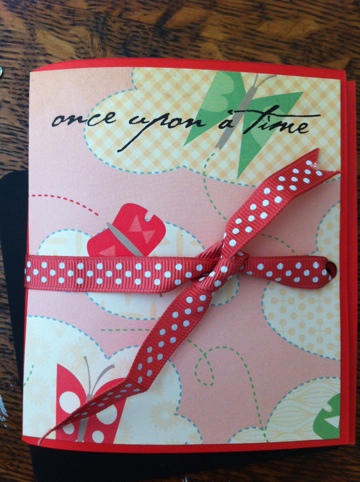 This is the first page you see before pulling out the accordion folded inside.
Purcahse this album here: Once Upon a Time Mini Album.